Hey now! We are in Week 4 and down to our final three posts for Vogue 1467 Coat Sew Along whew! Today we will look at the outside construction Coat Shell, back belt, and the sleeves. Below you see the back construction of the jacket, the most challenging part is that triangle at the top which makes this pea coat very unique. Initially I set it in using the reversed side, I let it set for a day to see if I like it and I did not. I took it out and flipped it to the side you see now. Everything else was then top-stitched.
Vogue 1467 Coat Shell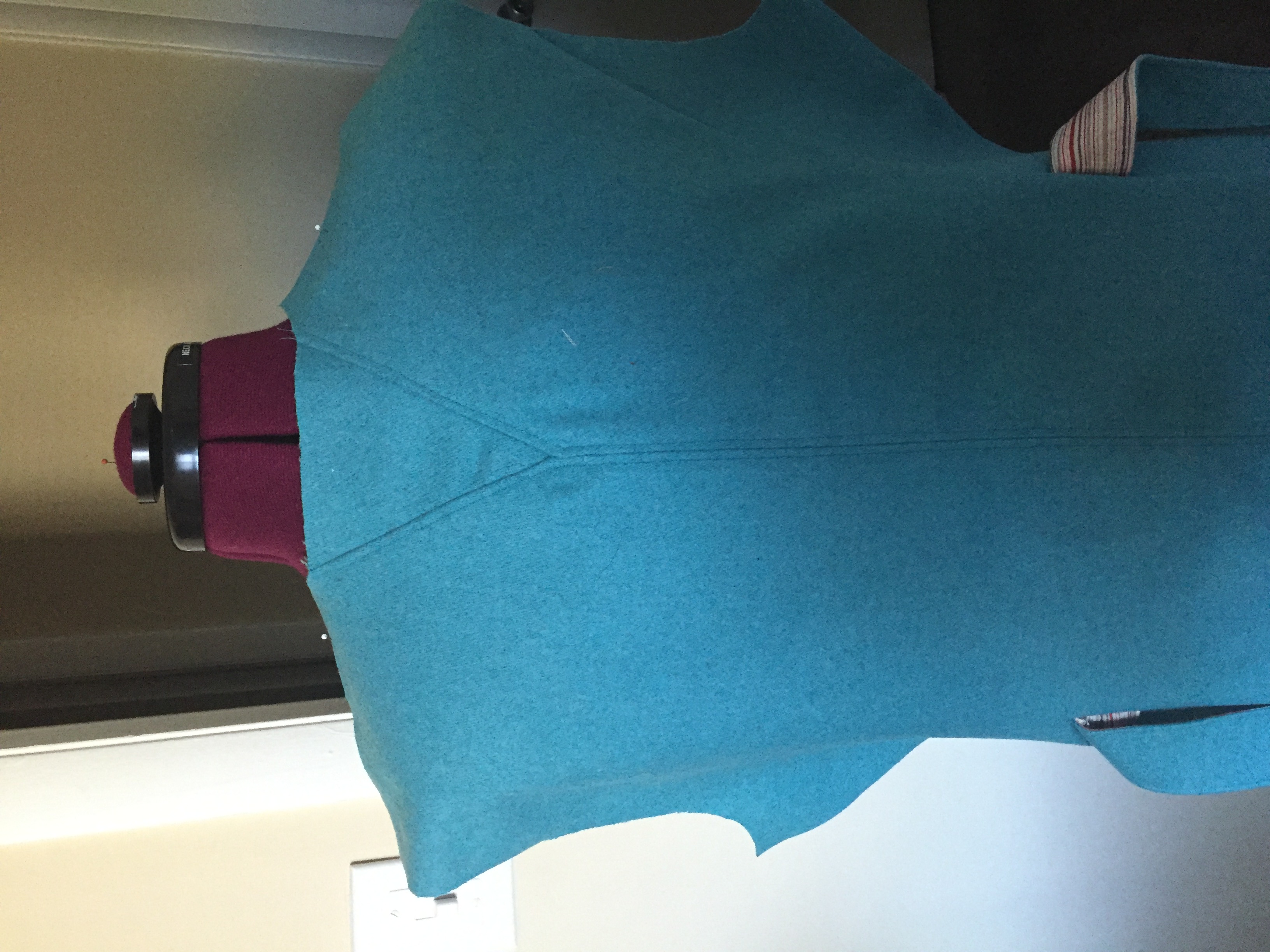 Then you add the faux belt, button holes, and the buttons.  If you notice the belt is not the same as the fabric, I thought it would be different if I lined the belt with the lining that I am using for the coat 🙂 No one says the pattern must be followed to the letter!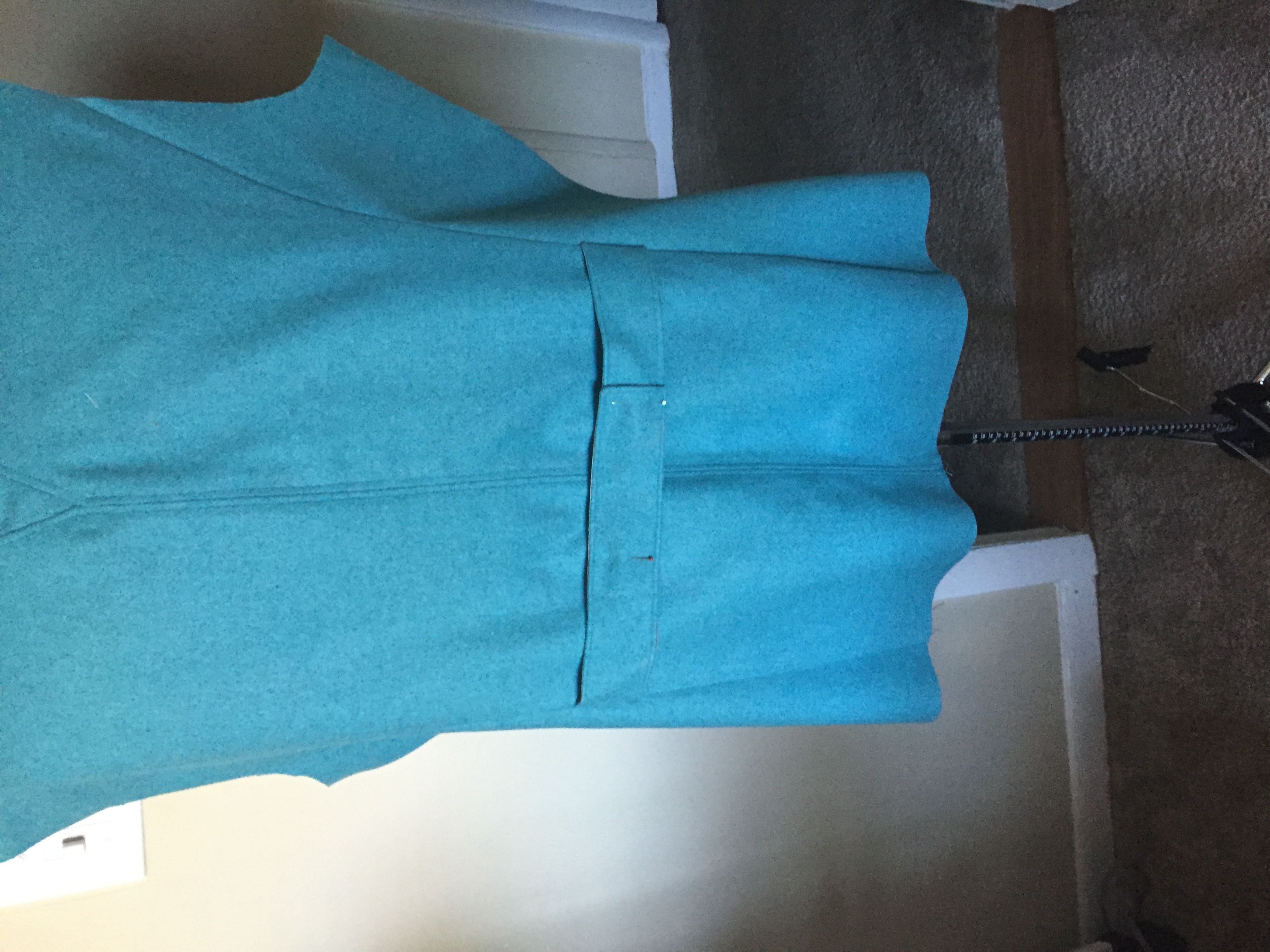 Below you see the sleeve cap.  I cut 2 x 12 strips and sewed them along with the sleeve.
Vogue 1467 Coat Sleeves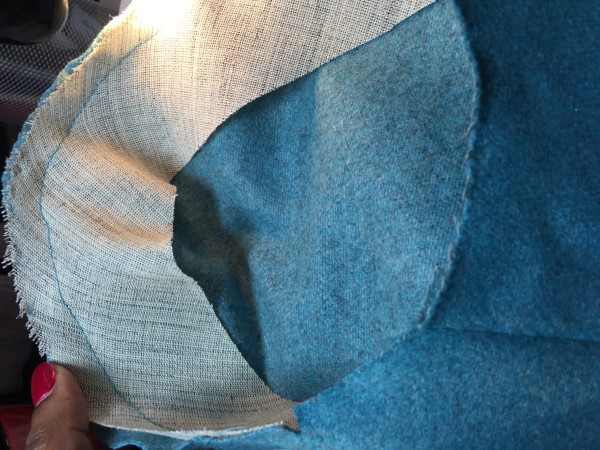 Cut the 2 x 12 strip from your interfacing (preferably non fusible)
Baste the strip to the top of the sleeve head
Sew long stitches from one notch to the other notch.]
Gather your sleeve spreading the gathers out evenly, steam press the sleeve head slightly to shrink it a bit.  Then, pin into the armsyce. You will use lots and lots of pins — oh yeah they hurt when they stick you lol
Sew in your sleeve.
My Lining came from Patron Fabrics in NYC they dont have a website but there is a good review on Yelp.
Wool and Cashmere Fabric Mood Fabrics. love love love their selections!