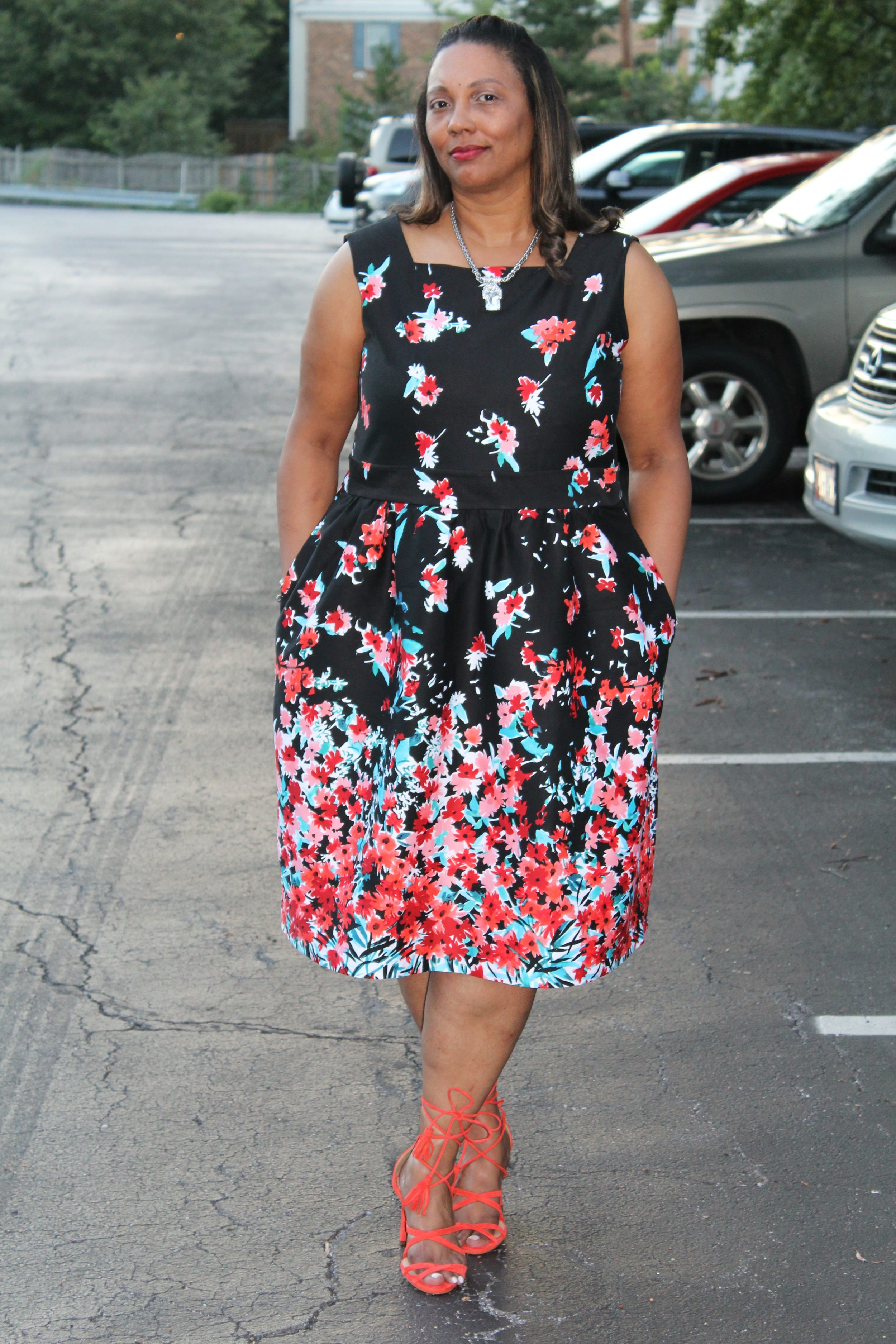 Backless Floral Dress McCall's 3673.  When I saw this dress and pattern on Beaute Jadore's blog i knew I had to have it Vintage McCall's 3673 I was lucky enough to find the pattern in my size on Amazon for a great price!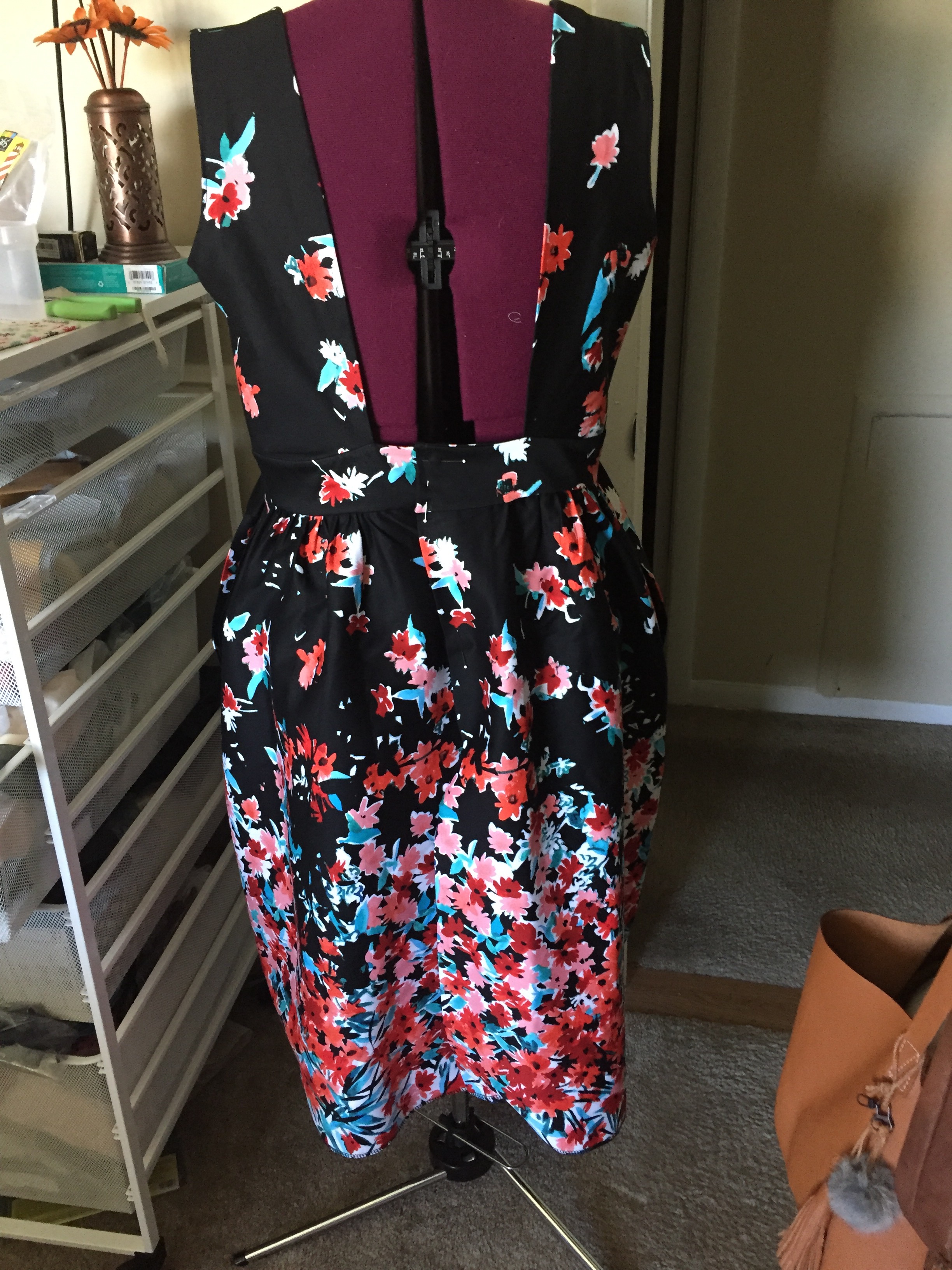 I held onto the pattern for a moment but knew I wanted to sew it for a girlfriends 60th Birthday party! However, while this looks cute on the pattern face and the fabric is trey adorable from GStreet.. It need modifications that I totally ignored. This dress has no darts in the bodice.. I really thought I could get away with this — NOT! If you are a D cup this pattern needs major altering. It needs bust darts and a self-bra as finding a totally backless bra for a D cup is close to impossible. If I had (which I generally do) think out such patterns ahead of time I would have consulted my bra making group on the direction for this.
I went on the hunt for the backless bra (insert rolly eyes here) — why don't we have this — why!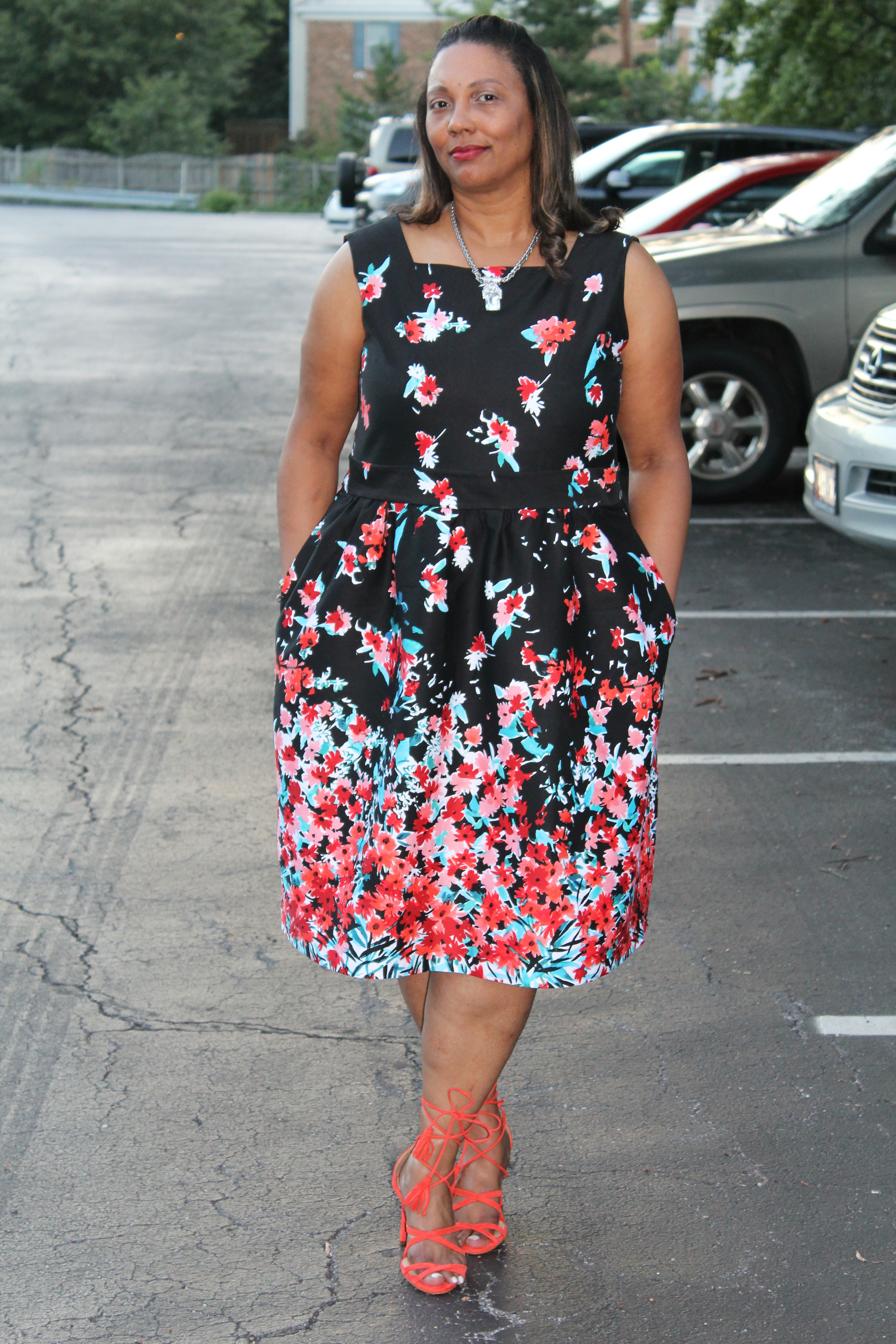 Floral Dress Front View
I will not show the back its not attractive at all.. I don't do photo embarrassment by any means..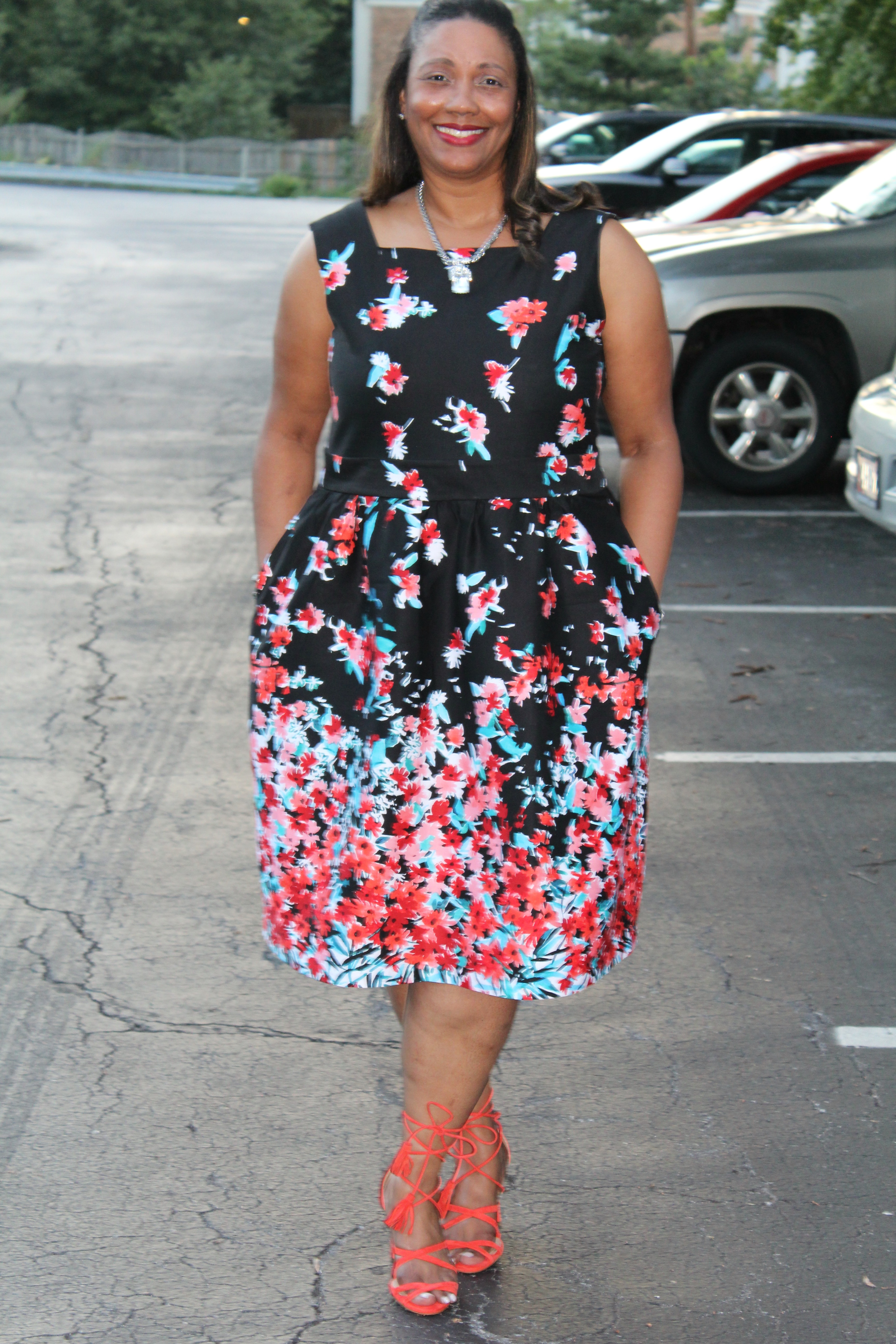 As you can see no shape at all in the bodice.. Darts create a shape where there is none and allows for an attractive lift. *lesigh* but I still received lots of complements and that is a good thing!
As you can see "someone" totally forgot their mascara, I got a bit distracted while getting dressed  and was rushing to be on time for her red carpet entrance! We arrived just in time!
Fabric: GStreet, Rockville, MD
Necklace: JCrew Old
Shoes: BCBG – Orange Suede