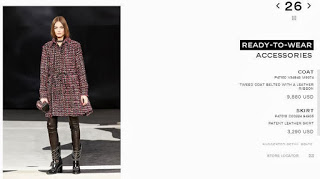 When I saw this Chanel Coat in the online fashion show I knew I had to have it or I knew I had to make one like it. I was more than sure the cost of this coat would be about $4,200 whew too rich for me.. However, when the collection was released, I couldn't wait until I found out the REAL Price :-O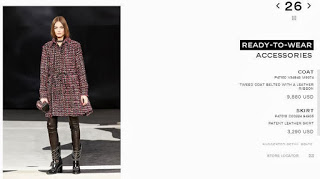 Umm yeah that will never happen unless I hit the $455 Million Dollar lottery currently going on! Heck that price can purchase the Bernina 560 I need, two student machines and fabric for my ready-to-wear.. anyway I digress.. here is my actual creation from this inspiration..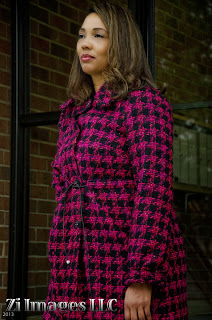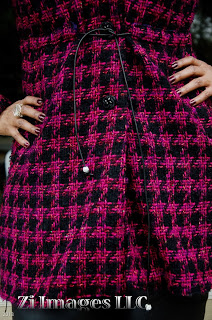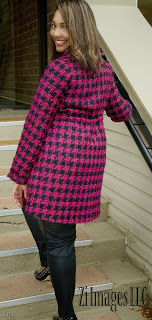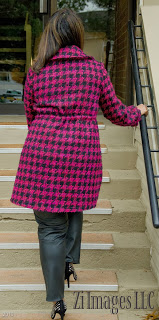 This is a beautiful 100% Wool Tweed from
Mood Fabrics
I purchased mine at the store in New York but there is a similar one
Here
. I used Burda pattern 7020 with the following modifications:
Added 2″ to sleeve and added a fringed self fabric band
Added a waist casing for the leather belt
I obtained the leather belt (which is simply a leather tie by the yard) from ToHo Shoji Trimmings in New York along with the Swarovski Balls on the end of the leather tie.
I loved making this coat! My client was so amazed when she saw it and want to purchase it from me..lol
Dets on the rest of the outfit:
Leather pants DIY (details coming soon)
Suede Hills with studs — JCrew
Ring DIY (details coming soon)
More coming soon 🙂