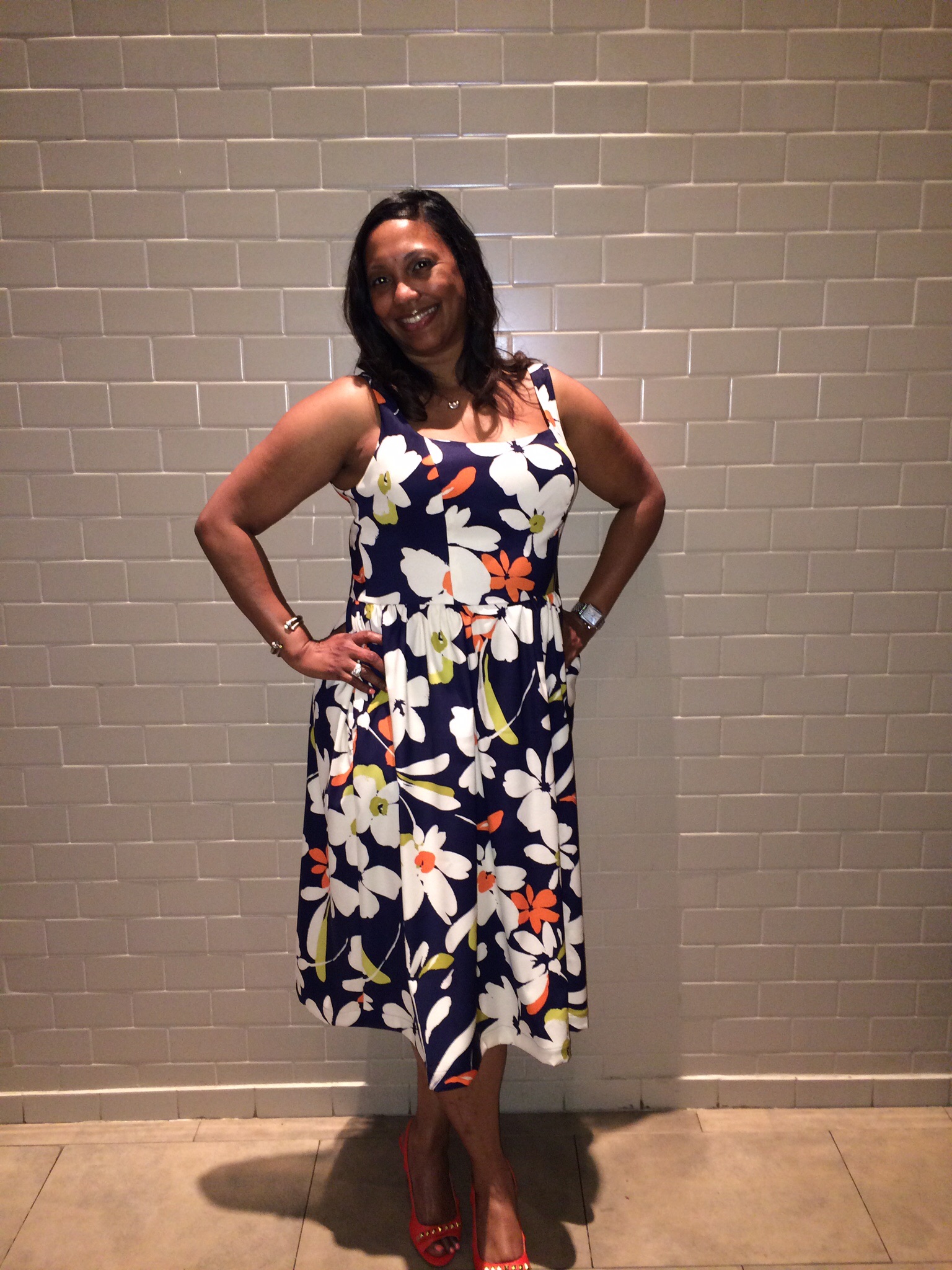 Hello Darlings..
Well summer here in the District of Columbia and Maryland is coming to and end 🙁 However, the summer type of weather does not end until the end of September sometimes into October.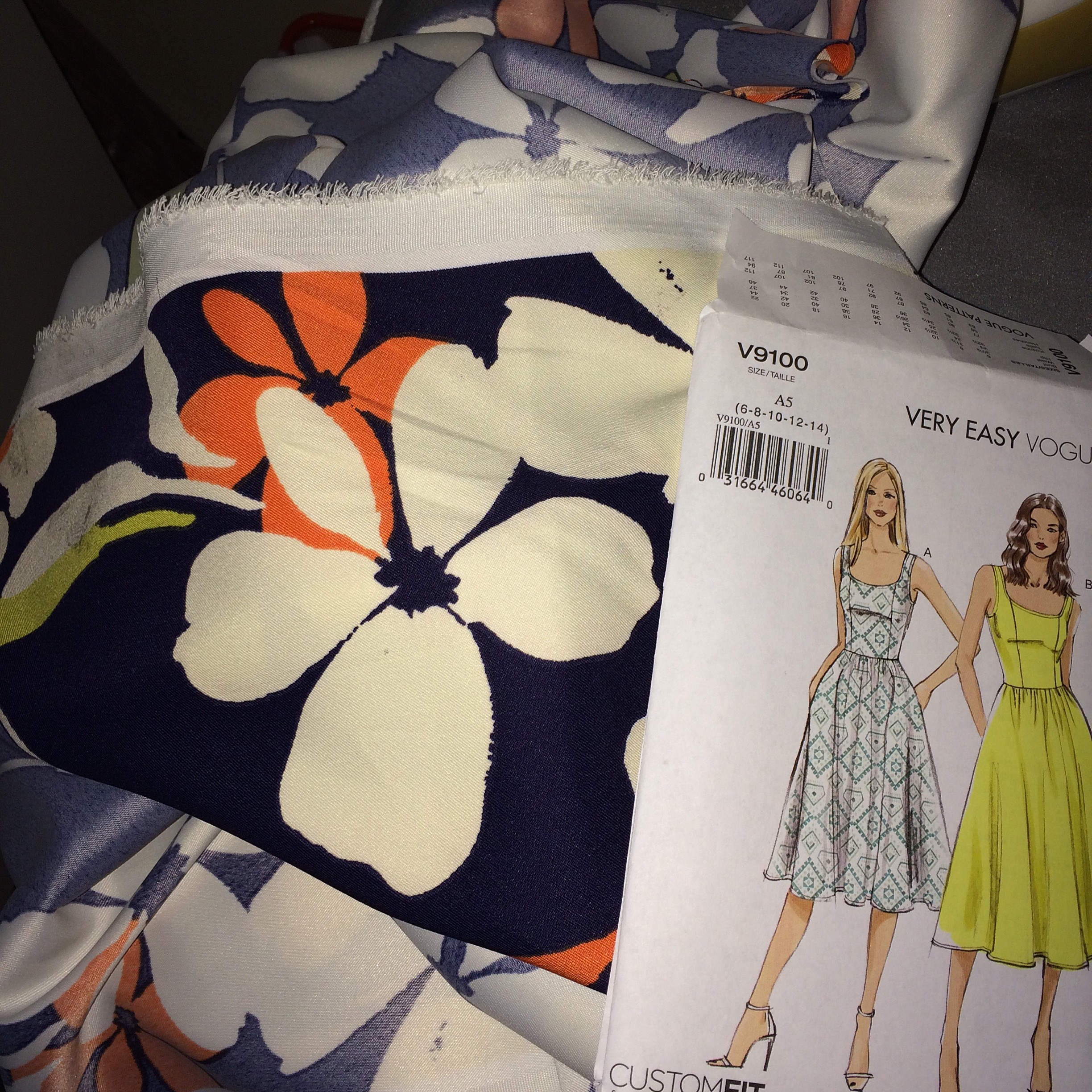 So I create this dress with the fabric above using
Vogue 9100
. I had this fabric in my stash but it came from
Fabricmart Fabrics
. Its a cotton twill with a bit of stretch to it. I cut the custom fit size 14 but I could have used a 12 because of the stretch. I wind up taking out about 2 to 3″ in the back because it did not fit.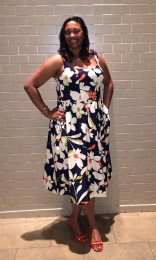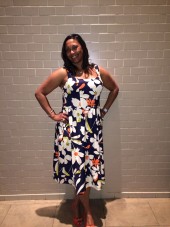 I just love that this skirt is flowy but with gathers vs pleats.. The princess seams and use of the D cup really fit nice and I had no fit issues. The back fit close to perfect with the exception of taking our a few inches.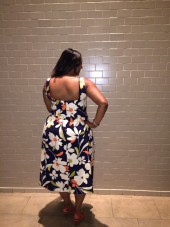 The major plus about this dress is it has pockets! I do not know why pockets on a dress have become such an obsession lately! But I just made a shirt dress without pockets and I so regret it, I keep searching to put my hands in my pockets all day!