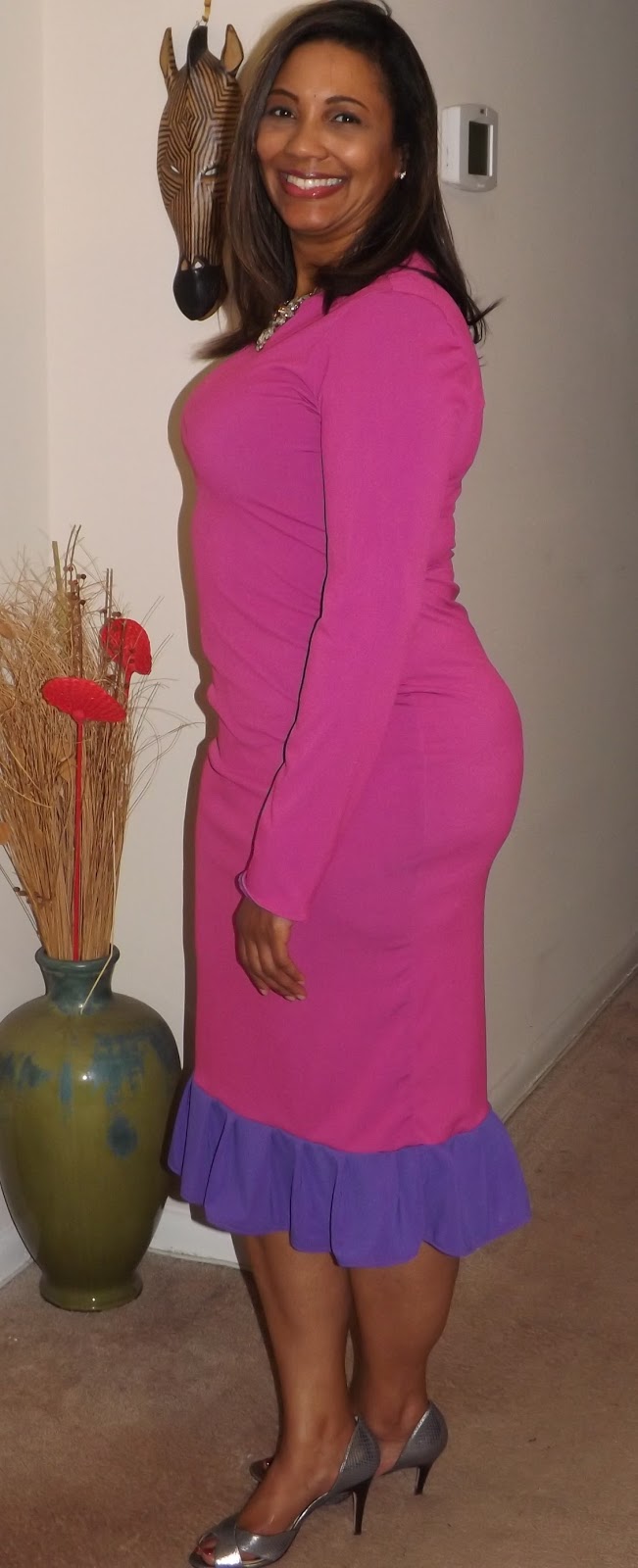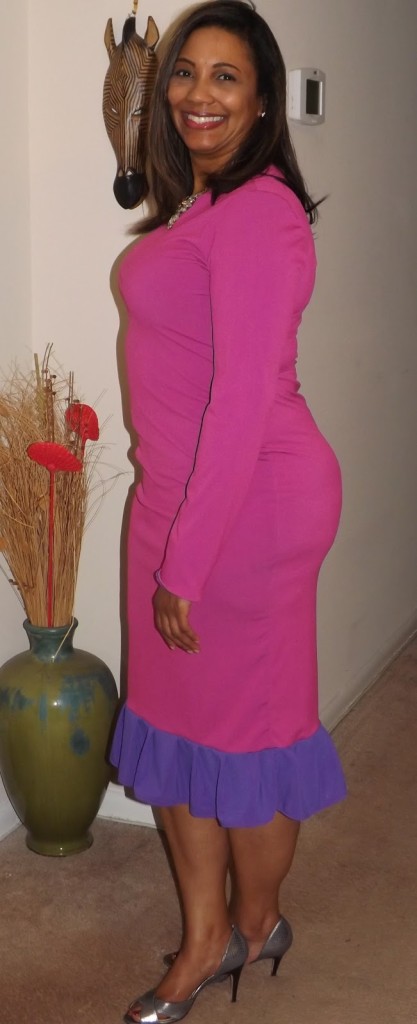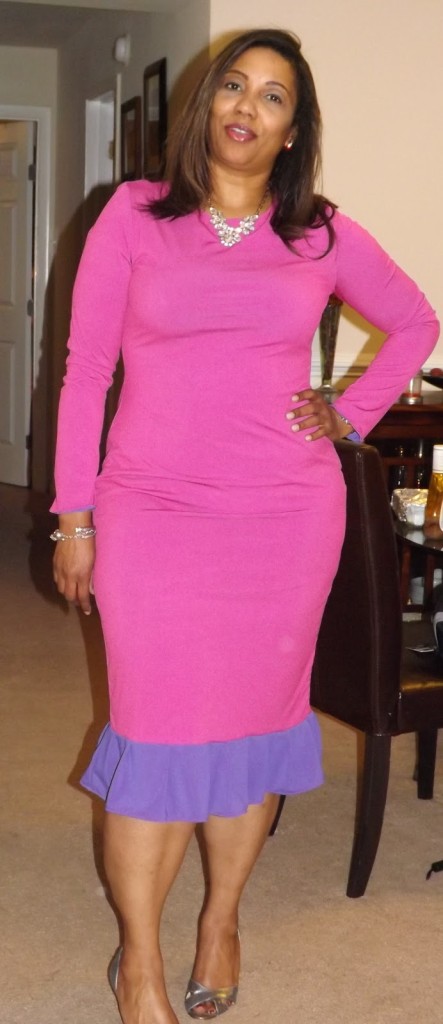 I saw this fabric on
Fabric Mart Fabrics
and had no clue what I was going to create! But then this simple pattern from the pattern fairy appeared
McCalls 6886
and I knew I wanted to created it!
Pattern Review:
Pattern Description:
Close-fitting, pullover dresses have neckline variations, sleeve variations,
and stitched hems, view A.
Pattern Sizing: 6-14
(I cut a 10 for the top and 14 for the hips) in fact I could have cut a 12
because of the stretch of the fabric.
Did it look like the
photo/drawing on the pattern envelope once you were done sewing with it?
Yes exactly, I added the flounce.
Were the instructions
easy to follow? Yes very easy no problems at all.
What did you particularly
like or dislike about the pattern? Nothing simple go to pattern cuts and
sews quickly.
Fabric Used: double-sided
neoprene in Radiant Orchard and Purple on the other side.
Pattern alterations
or any design changes you made: None, to the pattern just measure the
amount of flounce I wanted I believe it was 5 inches, double the width of the
bottom of the skirt.
Would you sew it
again? YES! Great for beginners – has set-in sleeve, side bust darts easy
hem.
Would you recommend
it to others? Yes, I certainly would its adorable!
Conclusion: I did
not find this pattern difficult at all; I can probably sew it without the
instructions next time.
Accessories
Necklace: JCrew
Shoes: (Old) Ann Taylor
Bracelets: David Yurman