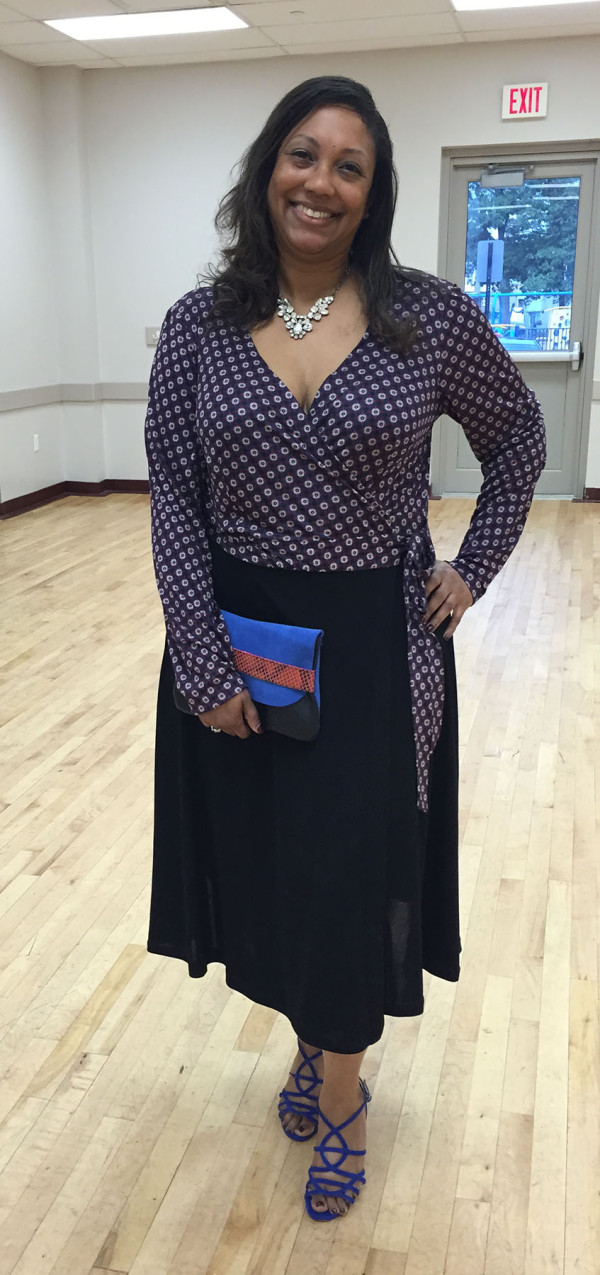 Congrats to me I made it through the first week of the challenge and now I am onto the second week!
This weeks challenge is to create a Diane Von Furtensberg (DVF) Wrap Dress – You can VOTE HERE
.. what inspires the wrap dress? The crossover style across the bodice that simple enhances any woman's size and shape!
Yes! Its time to vote again! You can do it it here and there will be a link provided at the end of the photos…
[spacer height="20px"]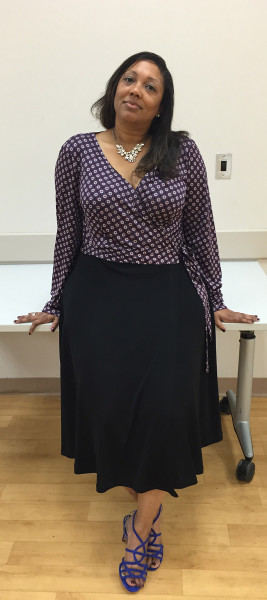 [spacer height="20px"]
Tell us about the project
[spacer height="20px"]
Creativity – The DVF Dress like Chanel's Little Black Dress at this time needs no inspiration! Both of these classic dresses create an attraction to just about any body size and shape! The DVF wrap dresses slenderizes where it needs to and brings a positive attention to the upper part of the body. The crossover bodice also gives a nice waistline especially when using the same fabric as the bodice for the waistband.  Both fabrics are a silk jersey – the top print obtained from Metro Textiles and the bottom from one of Mood Fabrics specials.
[spacer height="20px"]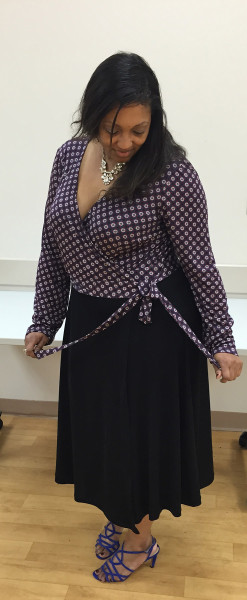 [spacer height="20px"]

[spacer height="20px"]
Craftsmanship – While there is not much "creation" to the wrap dress there are some certain processes so there are no accidental spillages! I used McCalls M7185 the top of view D and extended it to long sleeves.  I cut a 14 on the top using the cup D pattern pieces.  I did not care for the full gathered bottom skirt so I used the bottom of Butterick 6030, which had no darts in the waist, just a bias cut skirt.  I cut a 14 on this as well but it did turn out to be too big although I did create a self-facing for the front wrap.  I wind up cutting it down two inches on each side and I think that is only because it's a silk jersey cut on the bias.  I created a small self-folded facing for the front wrap piece just to give it a neater look and I had stitched it down as well as hand stitched the hem which equaled to about 78 inches around! This fabric was very temperamental and a bit difficult to handle as it slid all over the place constantly! The top had a self-facing as well, under stitched and I slipstitched it to secure it down. I also added snaps to the bottom of sleeve in case I wanted to wear it more tapered. I also added snaps to the inside to keep the right side closed when it is tied. The sleeves are set-in and there are front darts and back darts in the bodice.
[spacer height="20px"]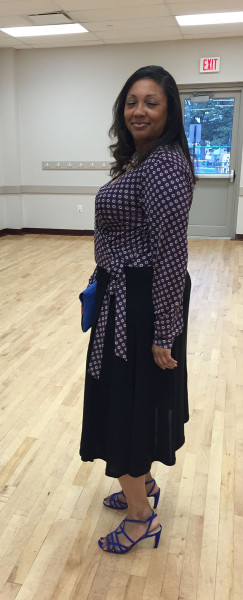 [spacer height="20px"]
Fit – YES! I love this fit! I swayed away from wrap dresses for a while because they would "flap" open! Why because I was not too familiar with a FBA (Full-Bust adjustment) and I would always cut it bigger to "fit" Now that I found a D cup pattern there is no longer this issue! The fit is perfect, the bodice grades down to the waist and the front and back darts assist with slimming the waist to a perfect closure! I did make my skirt about two inches long in cocktail/midi length as that is the length I prefer for mostly all my skirts.  I have one more wrap planned but the next will be a print bottom and a solid top and a maxi length.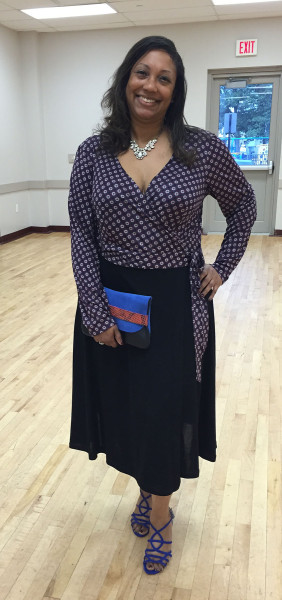 [spacer height="20px"]
BTW I made the cute clutch too and its for sale here
[spacer height="20px"]
[spacer height="20px"]
Vote Here for me in this weeks Challenge! Or visit the challenge blog here
[spacer height="20px"]
Thanks so much for reading and support! I hope you like my dress *mauh*
[spacer height="20px"]