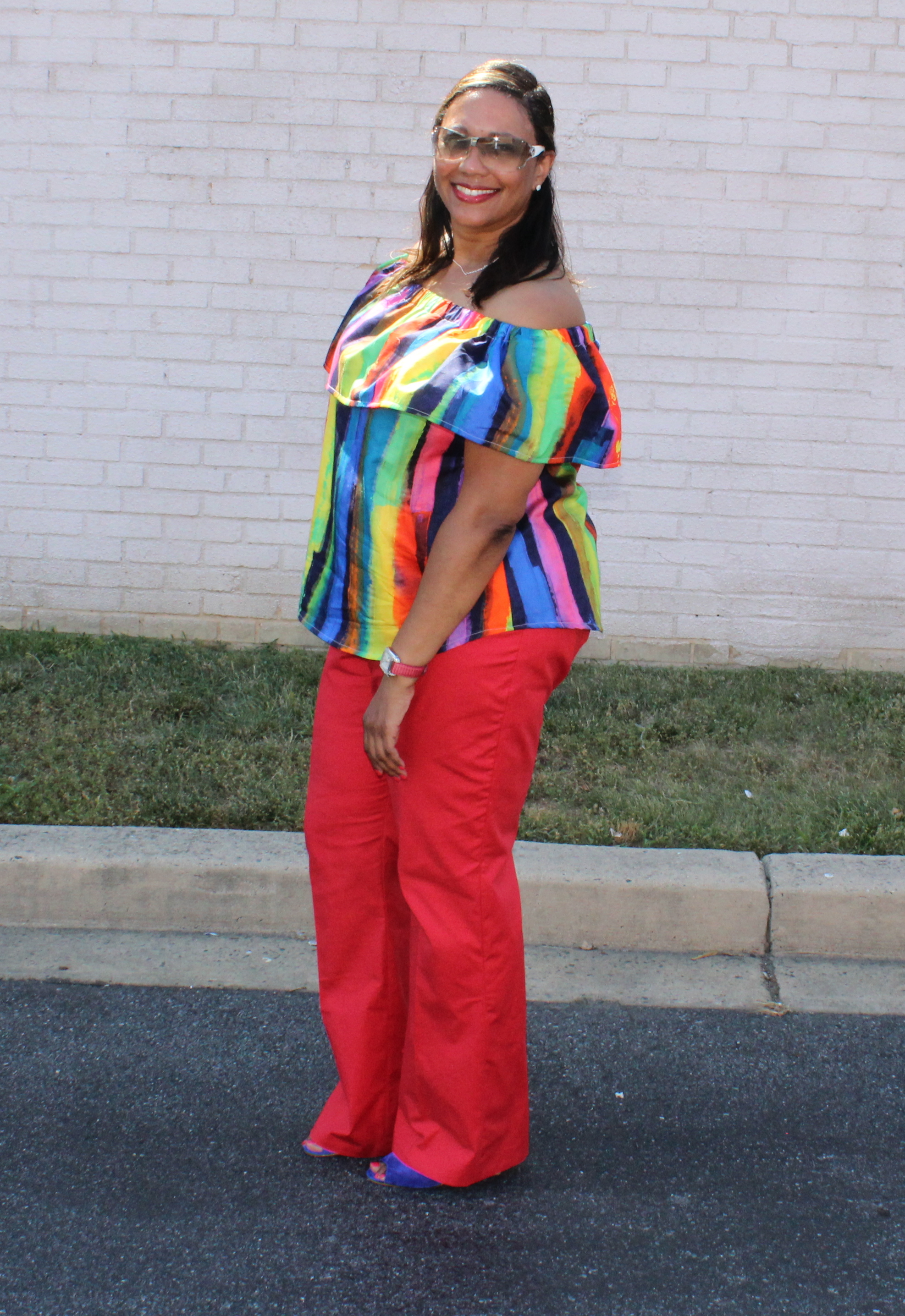 Hello Blogger Fam!
Rainbows Melanin DIY Off-the-Shoulders Top Red Pants. I saw this beautiful cotton fabric at Metro Textiles in New York and I knew I had to have it.  At first I was going to make a pair of pants but then the off the shoulder crazy reinvented itself and I decided to make a quick top, I used McCalls 6558 for the top — I had this pattern for a while but the photos on the outside envelope is hideous. Not sure why I ignored using this pattern but I did.
When everyone began wearing and sewing these tops again I knew I would make a few. I was even shocked by the sticker price of an Off-the-Shoulders dress in JCrew with the grand price of $138! While I love the brand and the simplicity of JCrew's clothing, I won't spend $138 a dress that I can make four of at that price.. anyhoo..
Rainbows of Melanin Off Shoulders Top M6558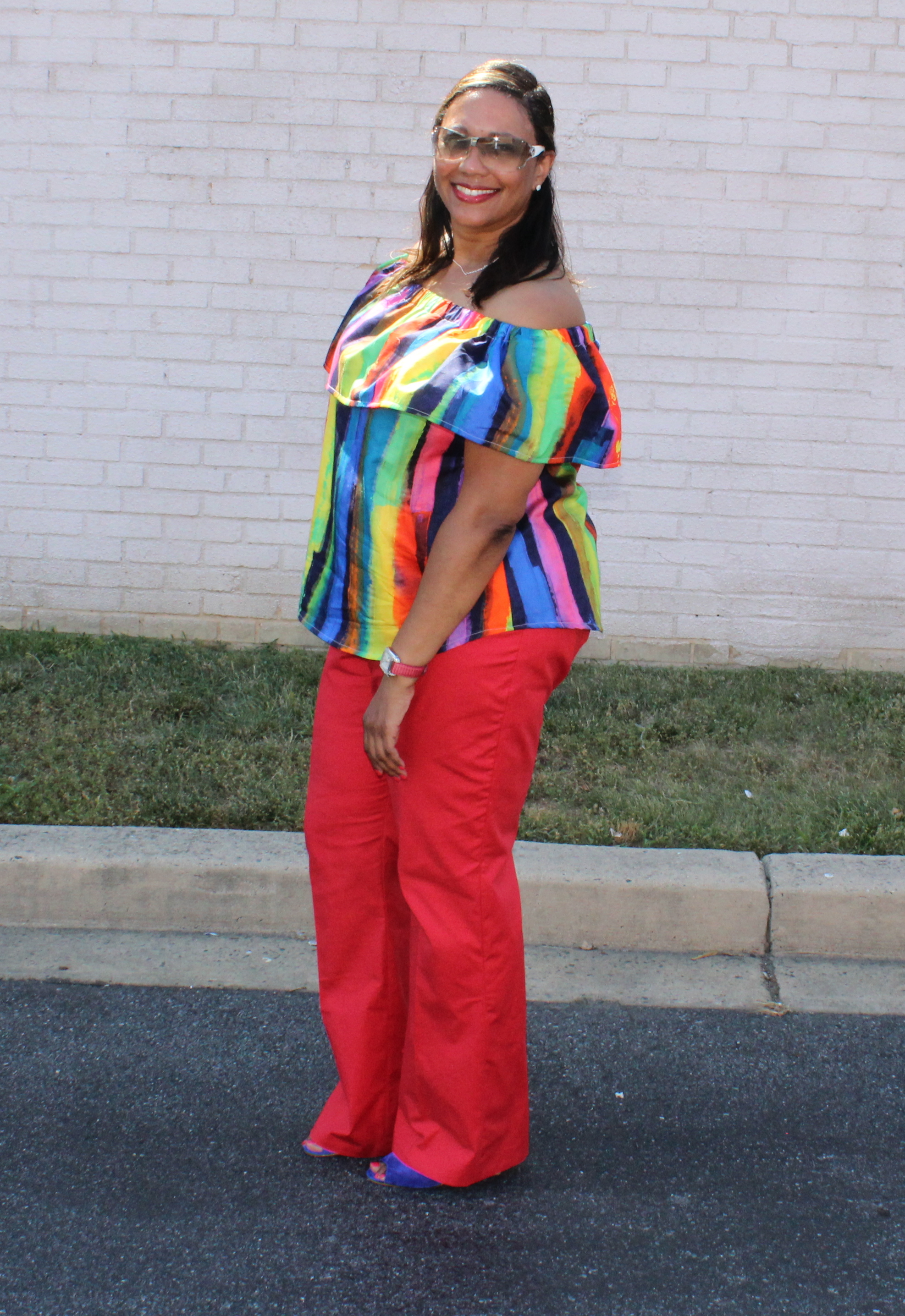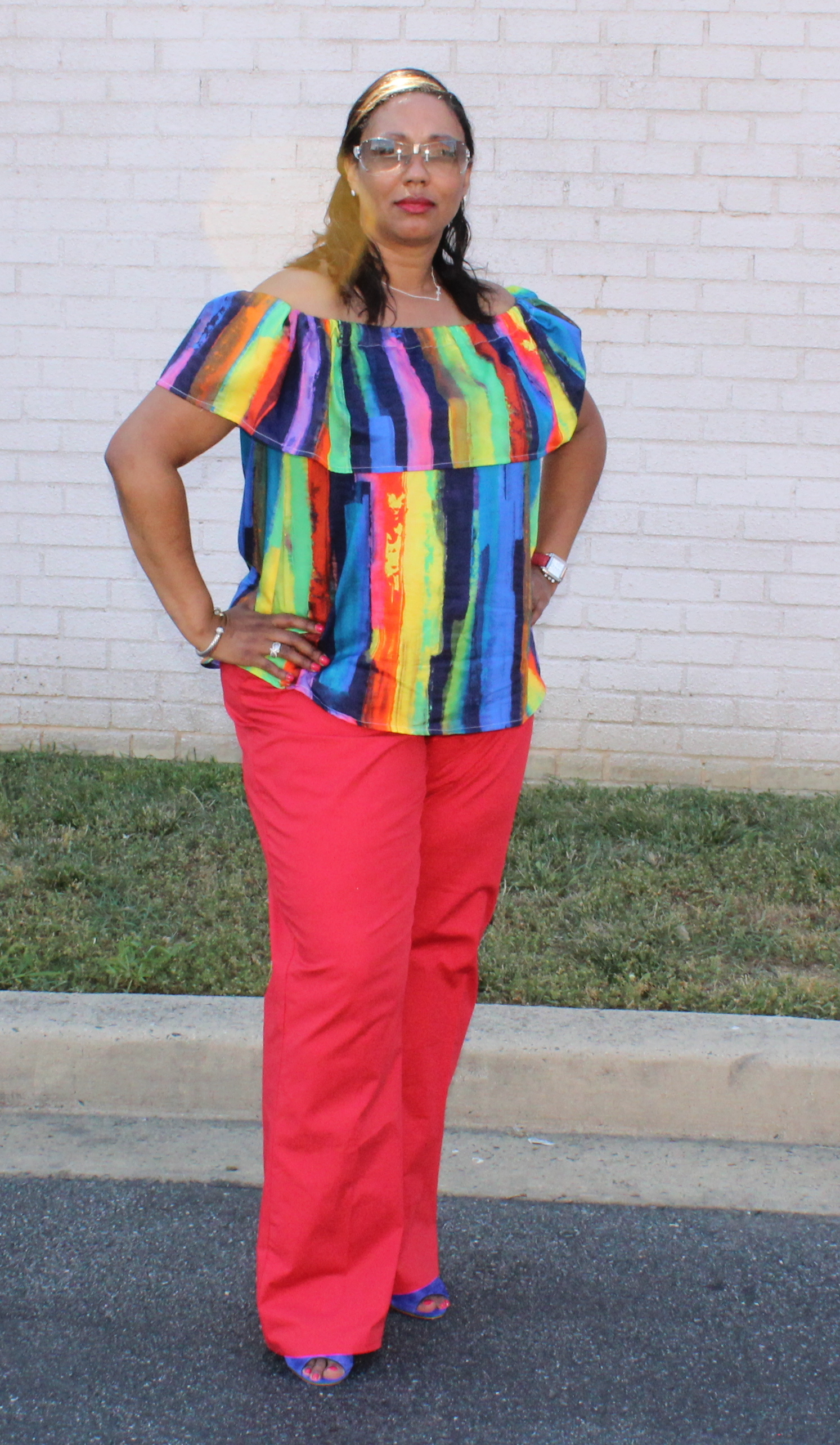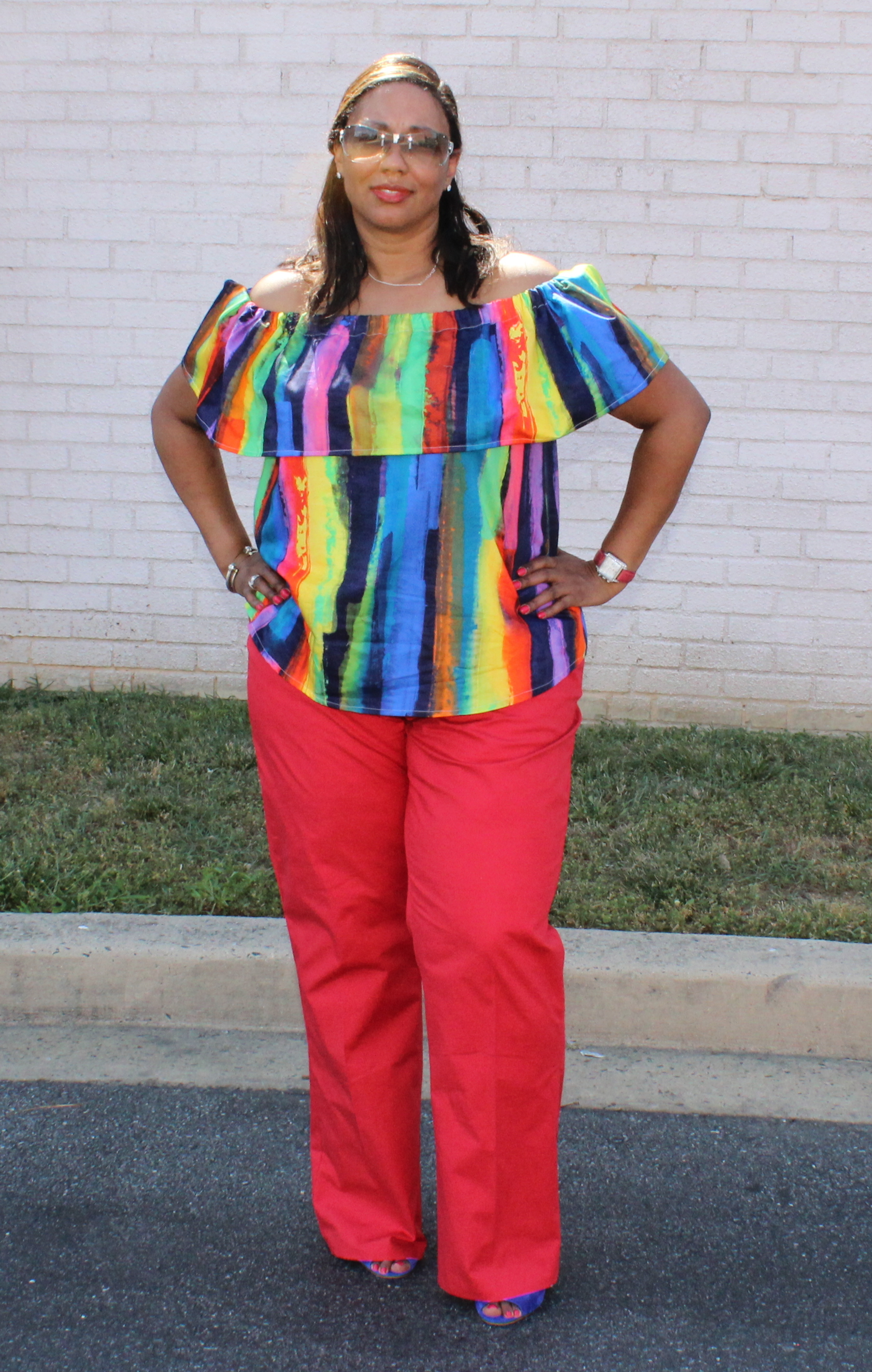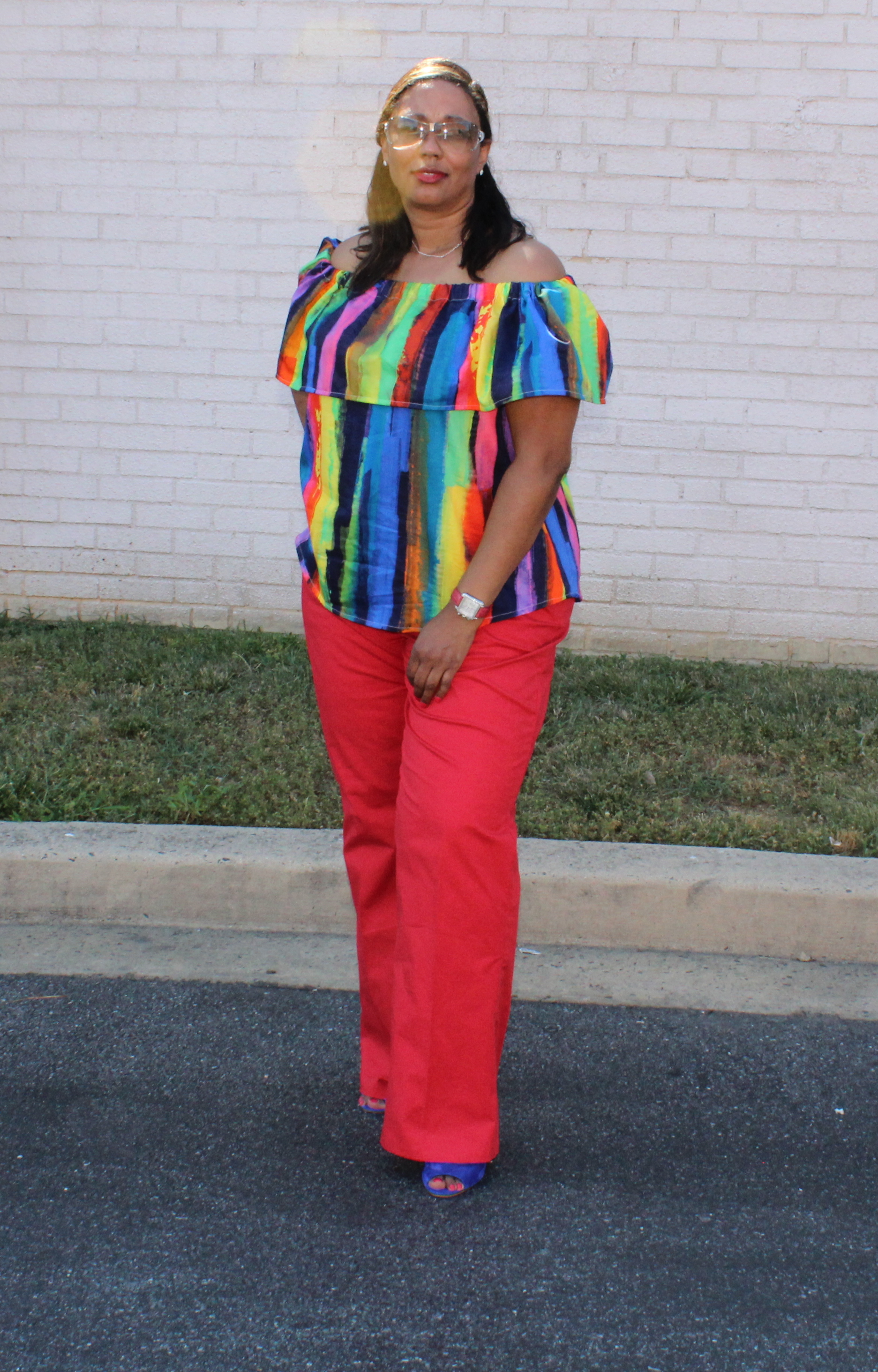 The Red Pants V9032
The pants were made using Vogue 9032 I have to say I really love this pants pattern as its definitely made for girls with curves. The back fit is probably the most important for me as the back pants pattern is in two pieces and it allows for the shaping of the rear and waist.  I do have a tendency to cut my items bigger than necessary then I need to take inches and inches out 🙁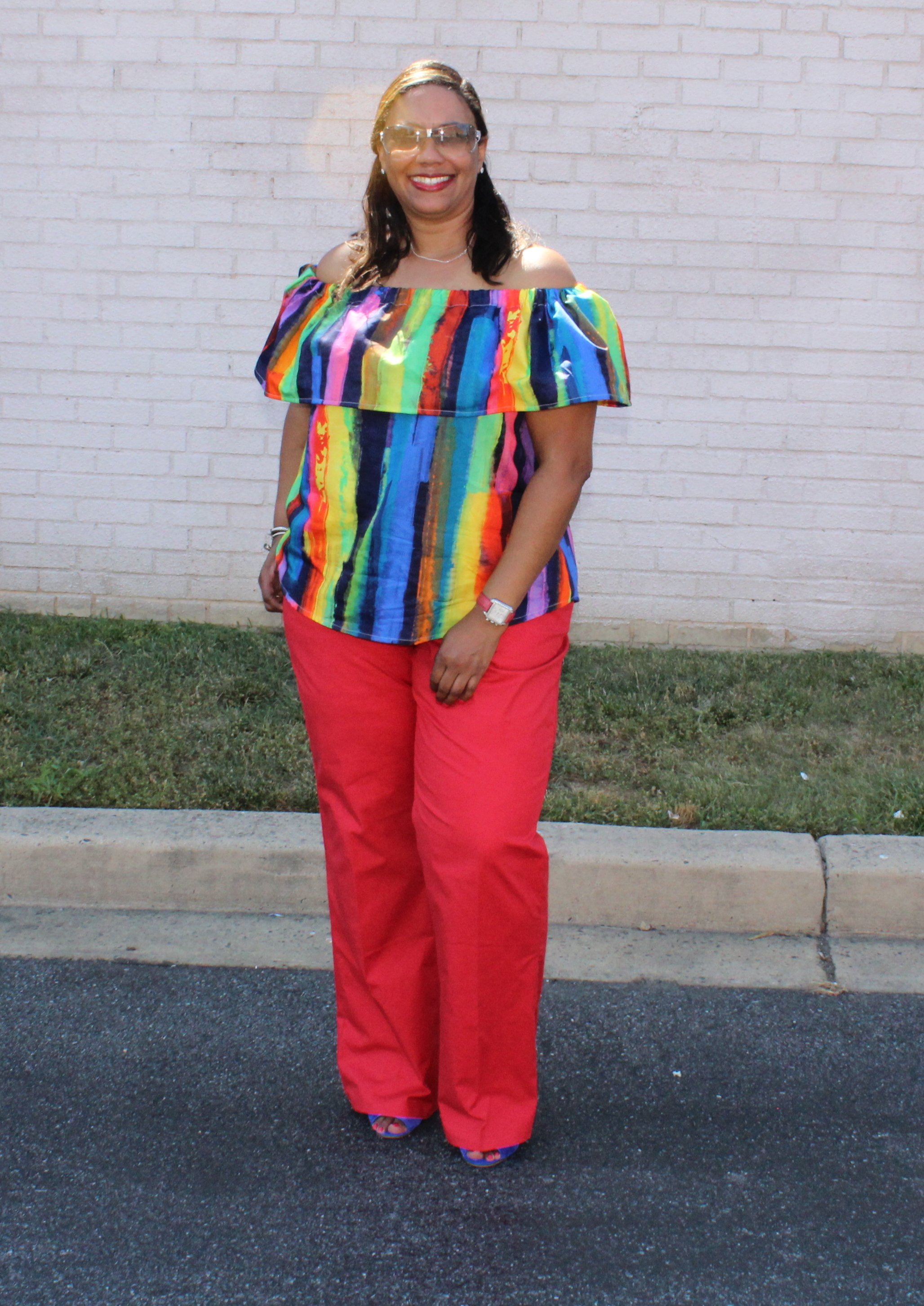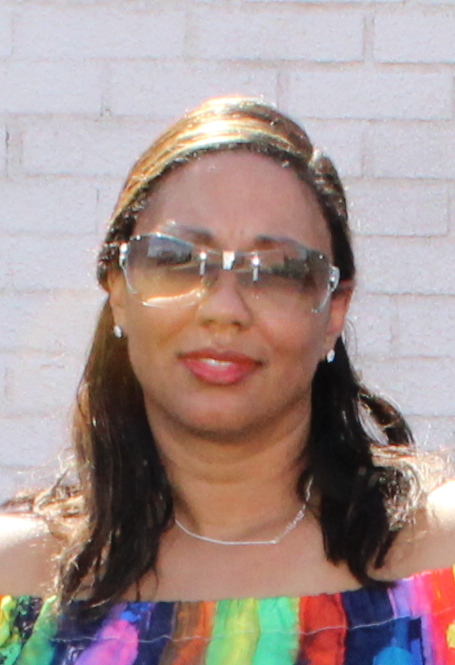 About the Camera
These shots were created with my new Canon EOS Rebel T5 and I am in love! I purchased my bundle at Costco but there are better deals to be had at Amazon.  My kit came with two lens which I am still learning, the lens on these shots were done with the a Zoom Lens 18-55mm out on the streets of Baltimore. When I edited these in Picasa I simply cropped out the unnecessary body parts.. The colors were not changed at all.. I wanted to see how the images would come out before I dabbled in any other editing software.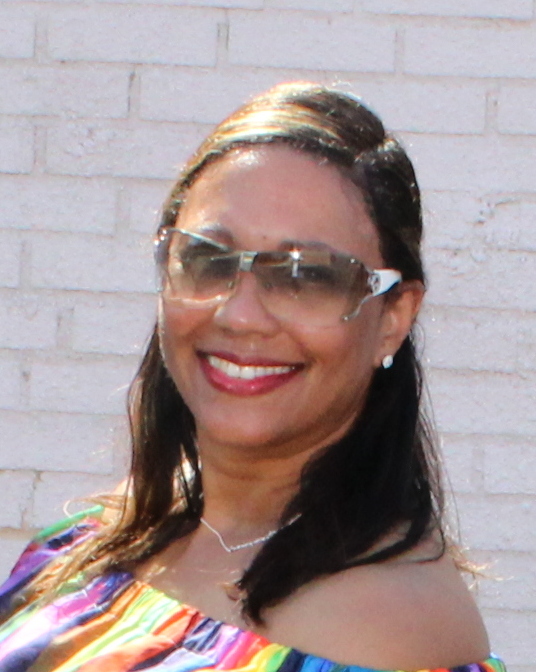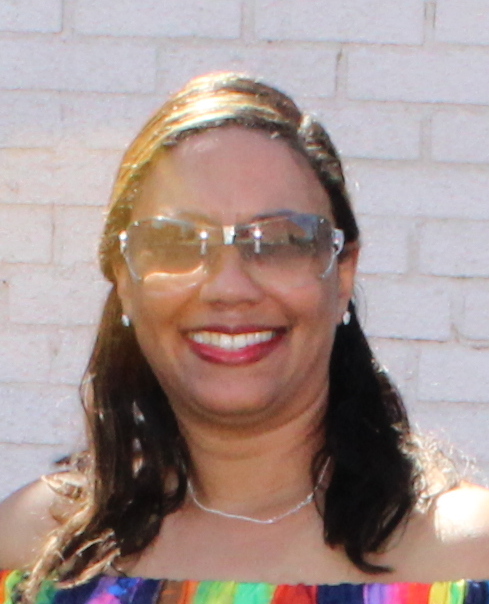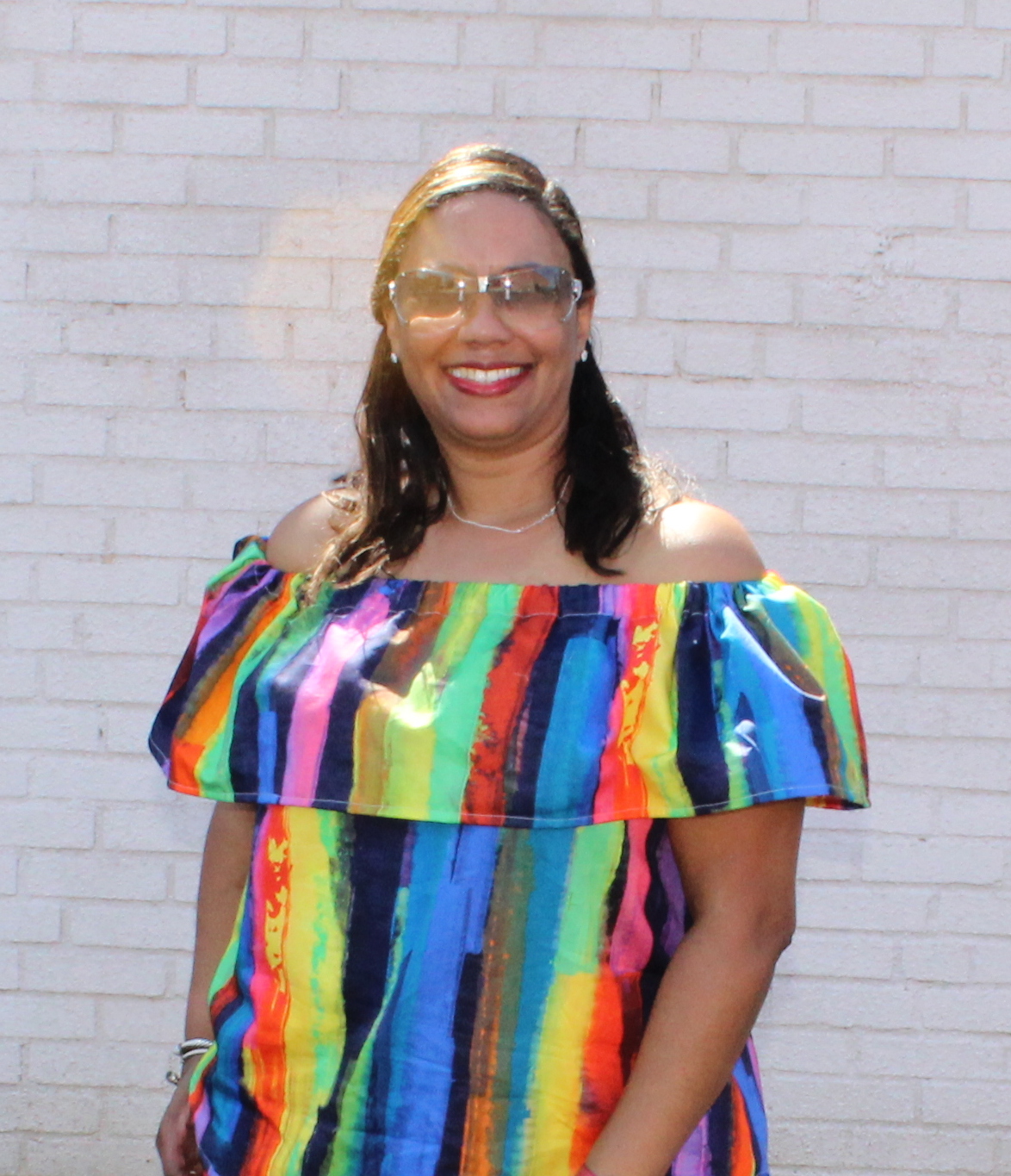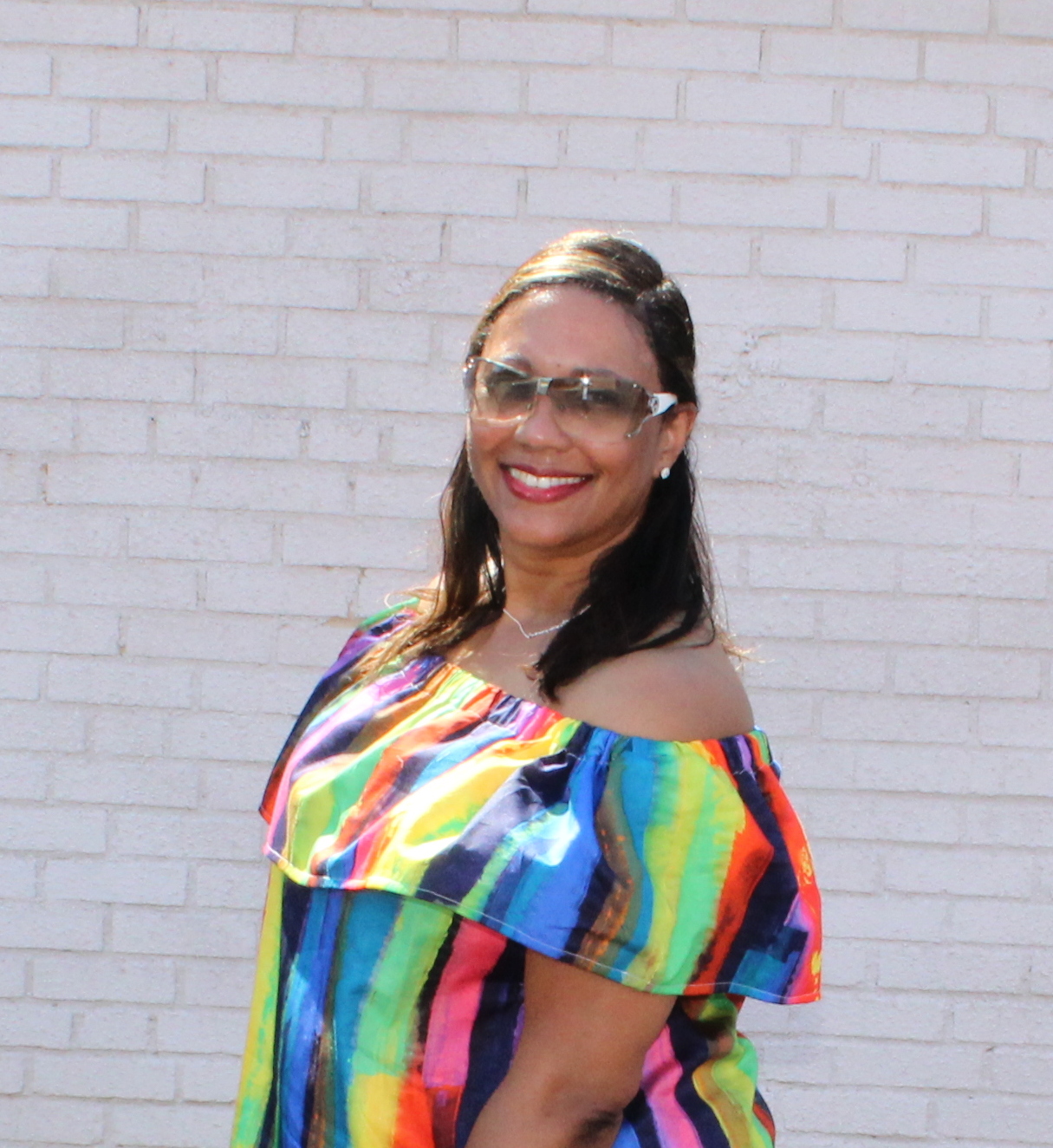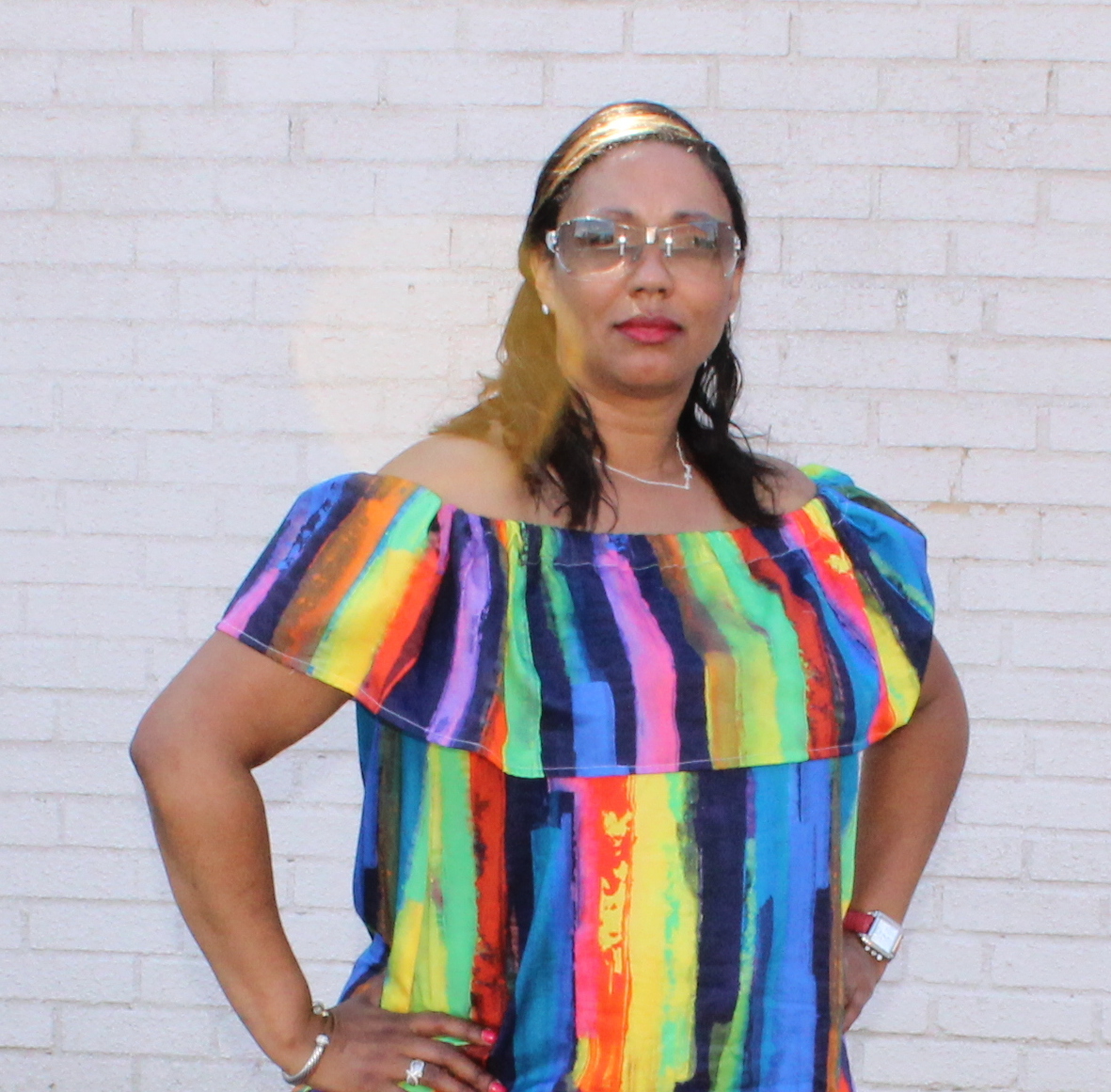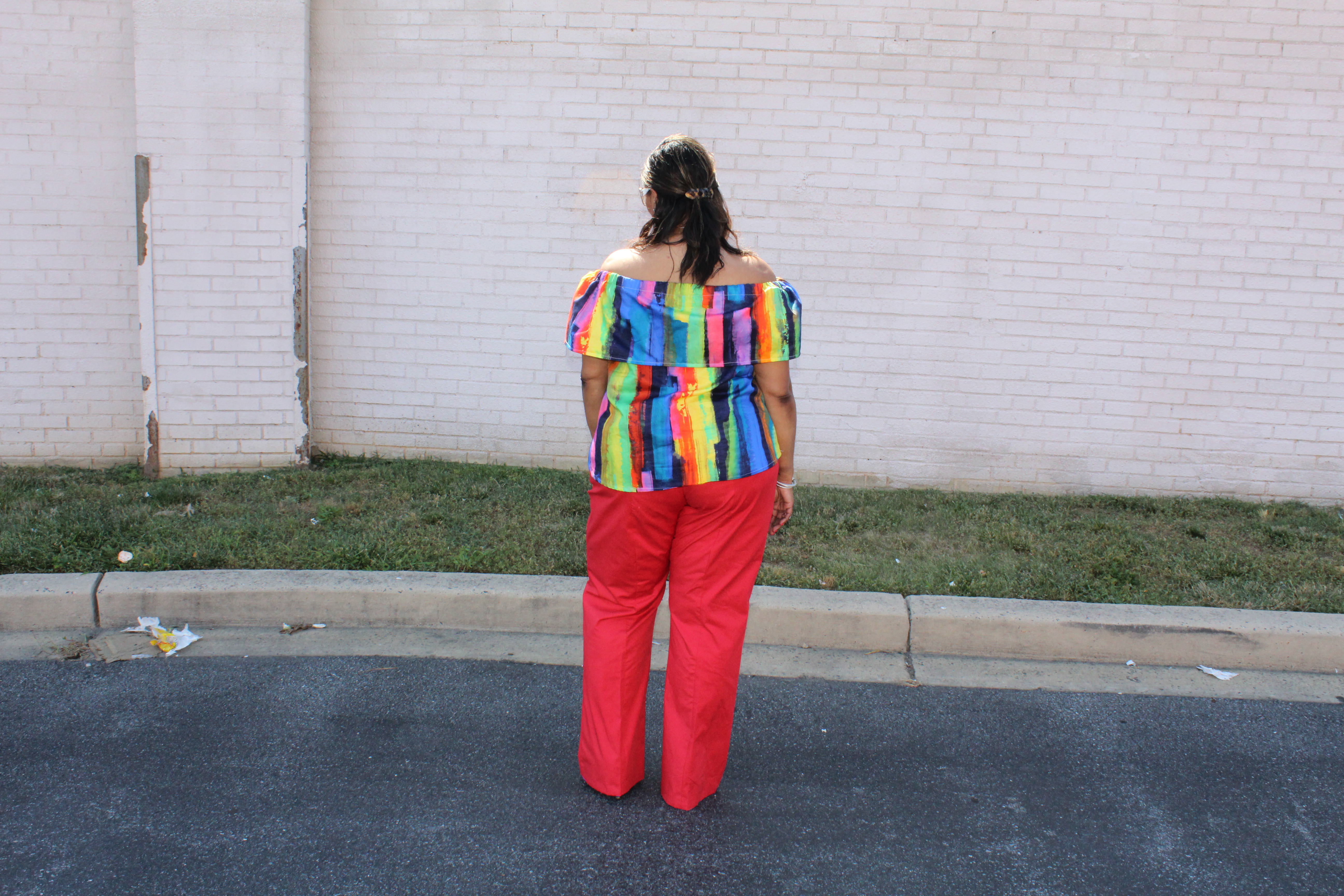 **This is not a sponsored post however this post does contains affiliate links.  Although this post contains affiliate links, all opinions are my own.**
Sunnies: Gucci (old)
Bracelets: David Yurma
Watch and band: Michele
Shoes: Ann Taylor (old)