Happy Mother's Day!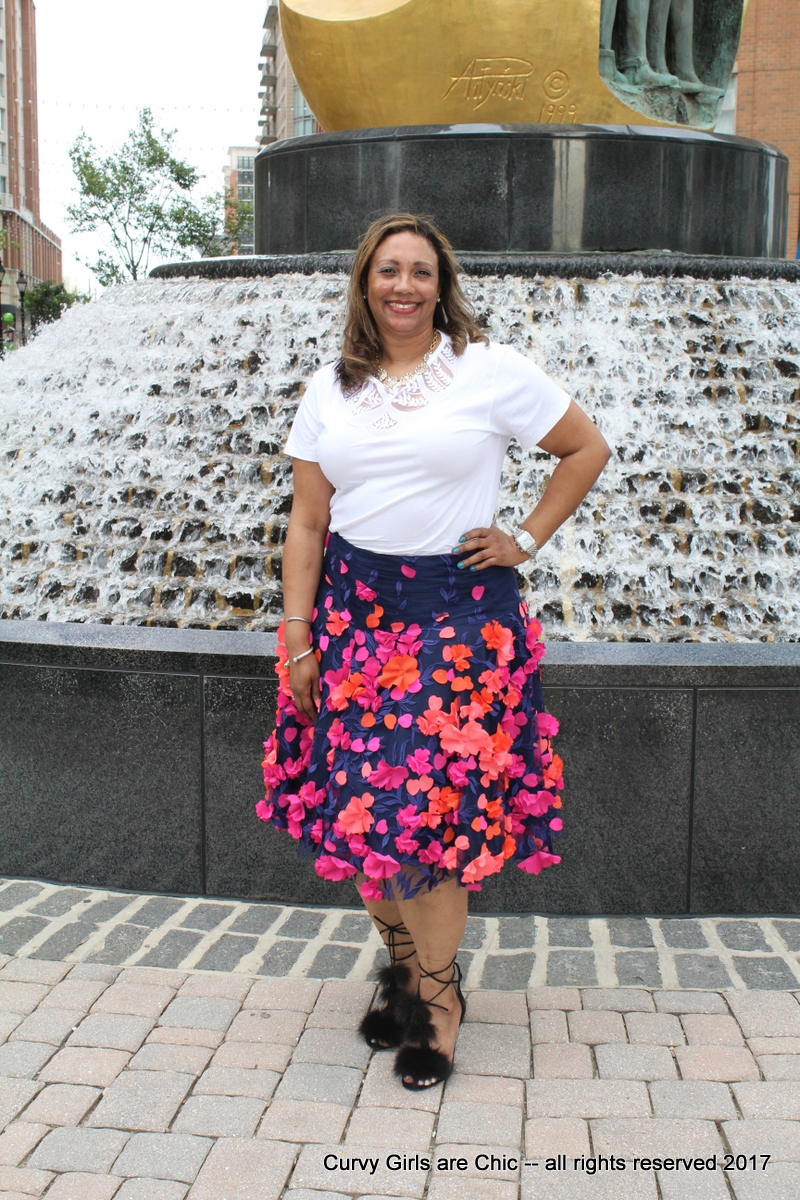 Mother's Day Skirt M6842
For this project, I used two fabrics.  The fabric used is from A Fabric Place in Baltimore. The bottom layer of fabric is navy blue taffeta.  The top layer of fabric is an embroidered tulle with 3-D flowers in red, pink, and orange. When I saw this fabric a few weeks ago I had to have it. I also did a preview of this fabric on Instagram when Sewing Design School did a monthly photohop and asked us to post #fabrictoafraidtocut!
I generally do not have a fear to cut fabric, it's fabric, I control it I won't let it control me! The only part that I did have a slight fear of is wasting the precious petals of the fabric and or cutting it in the correct direction.  I used the larger group of petal pieces as they actually went across the grain of the fabric. The more cascading petals were near the end of the fabric on the left side of it. I have a good portion of pieces left over that I refuse to discard. Perhaps I will add them to a clutch or a cool T-shirt to add some flare!
Here are more photos!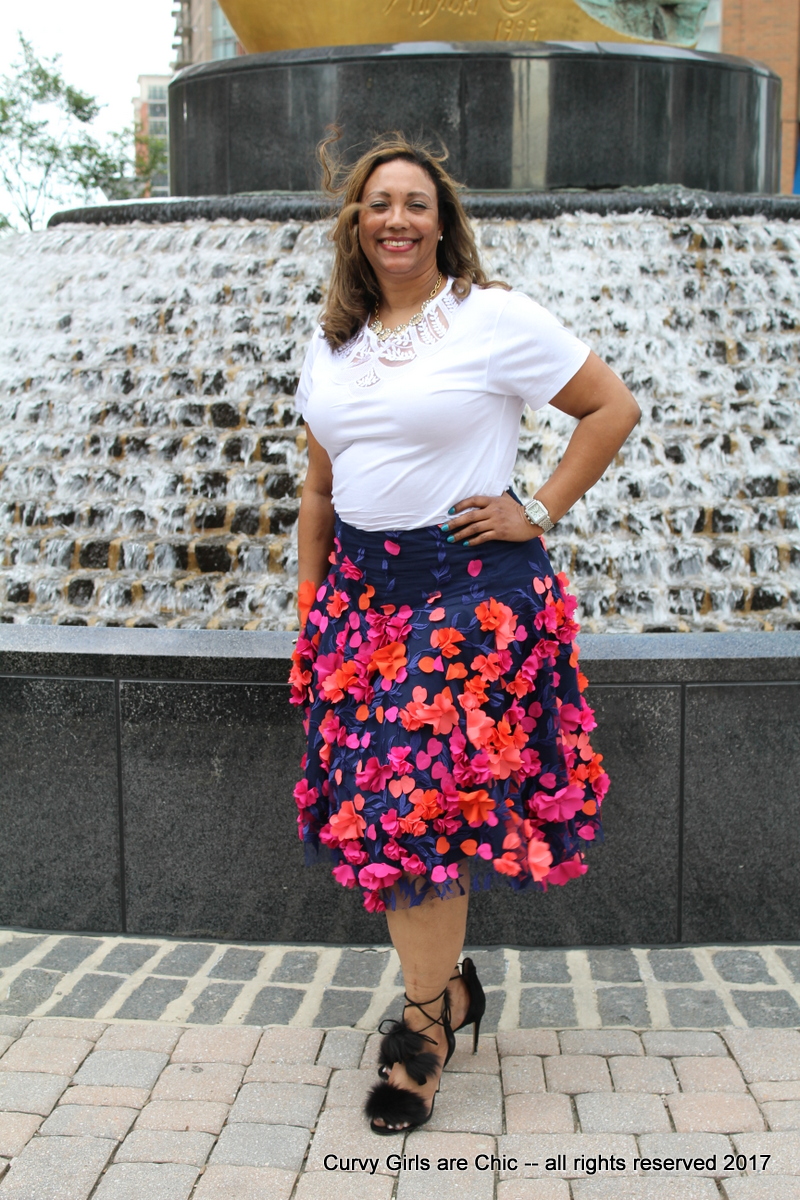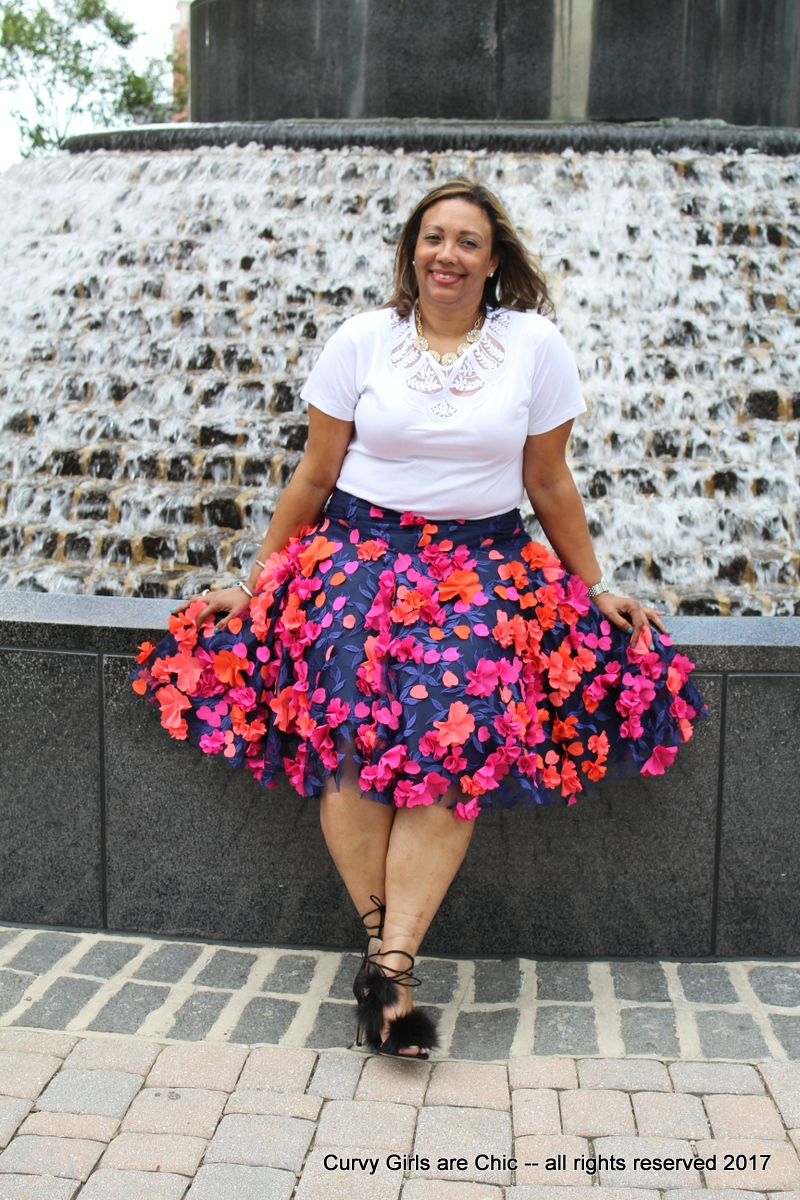 As you can see I did not hem the tulle, it does not fray.  However, the placement of the petals are uneven throughout the fabric it was almost impossible to hem as I would remove a great deal of the petals!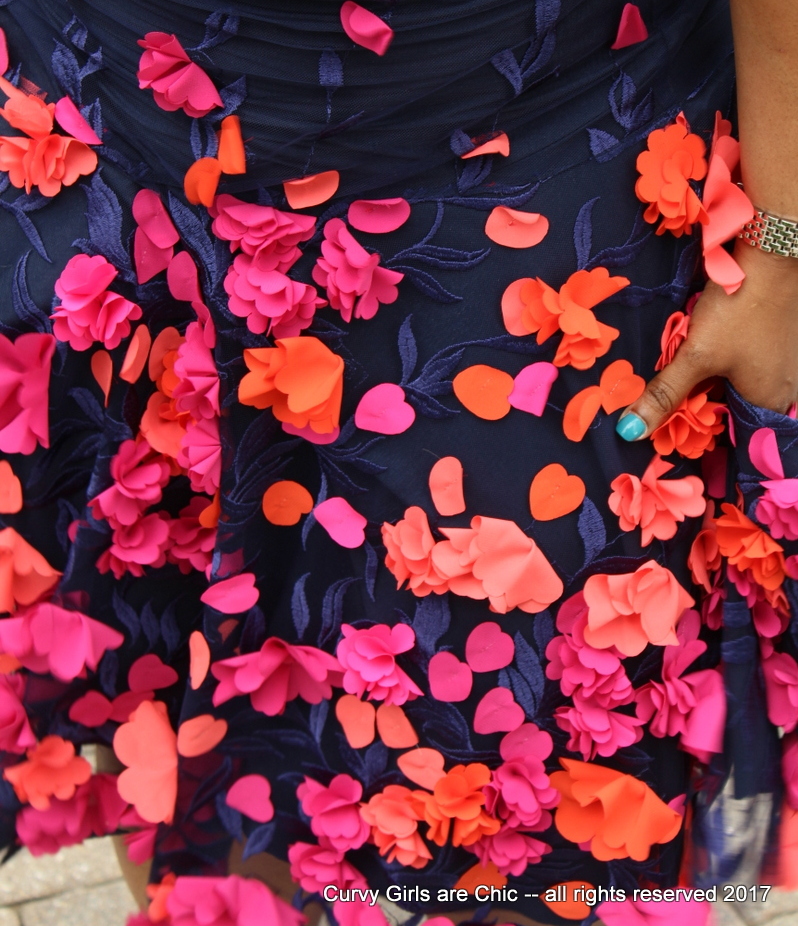 Close up of the embroidery on the fabric!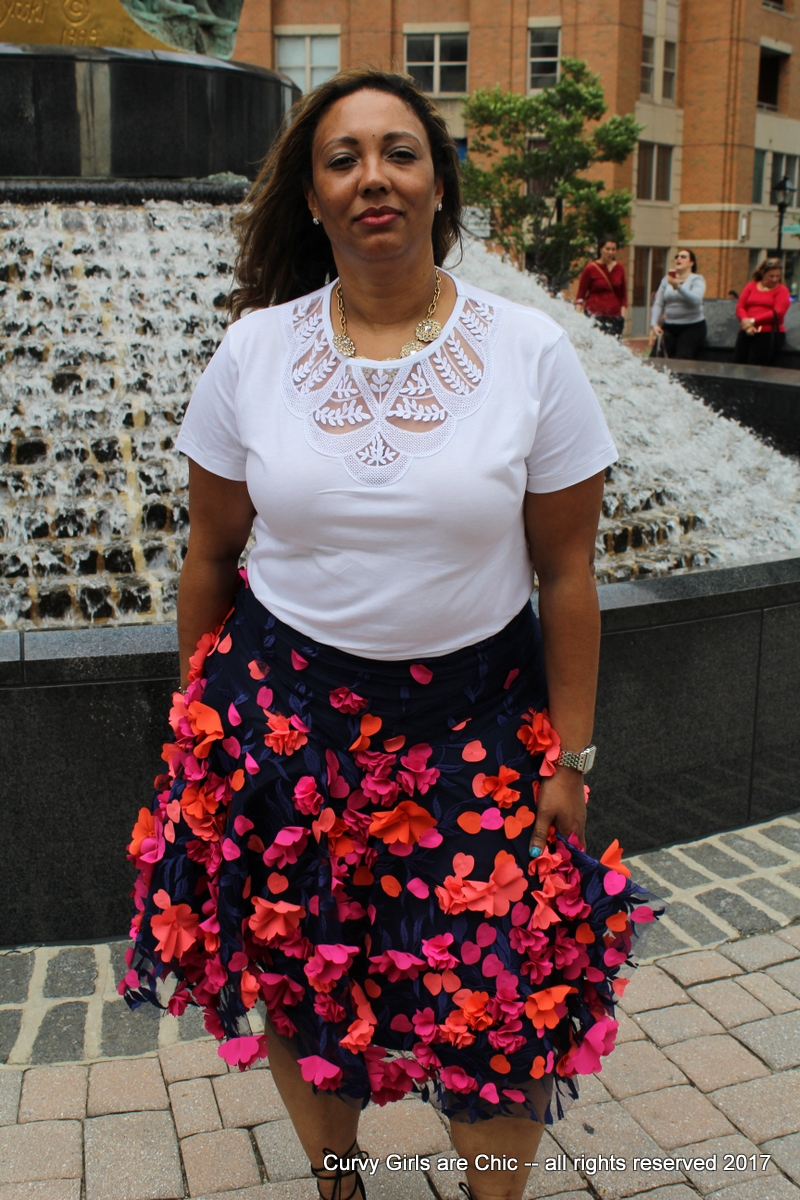 The wind was really whipping after dinner yesterday I am pretty sure quite a few got a peep show downtown Baltimore as my niece took my photos..lol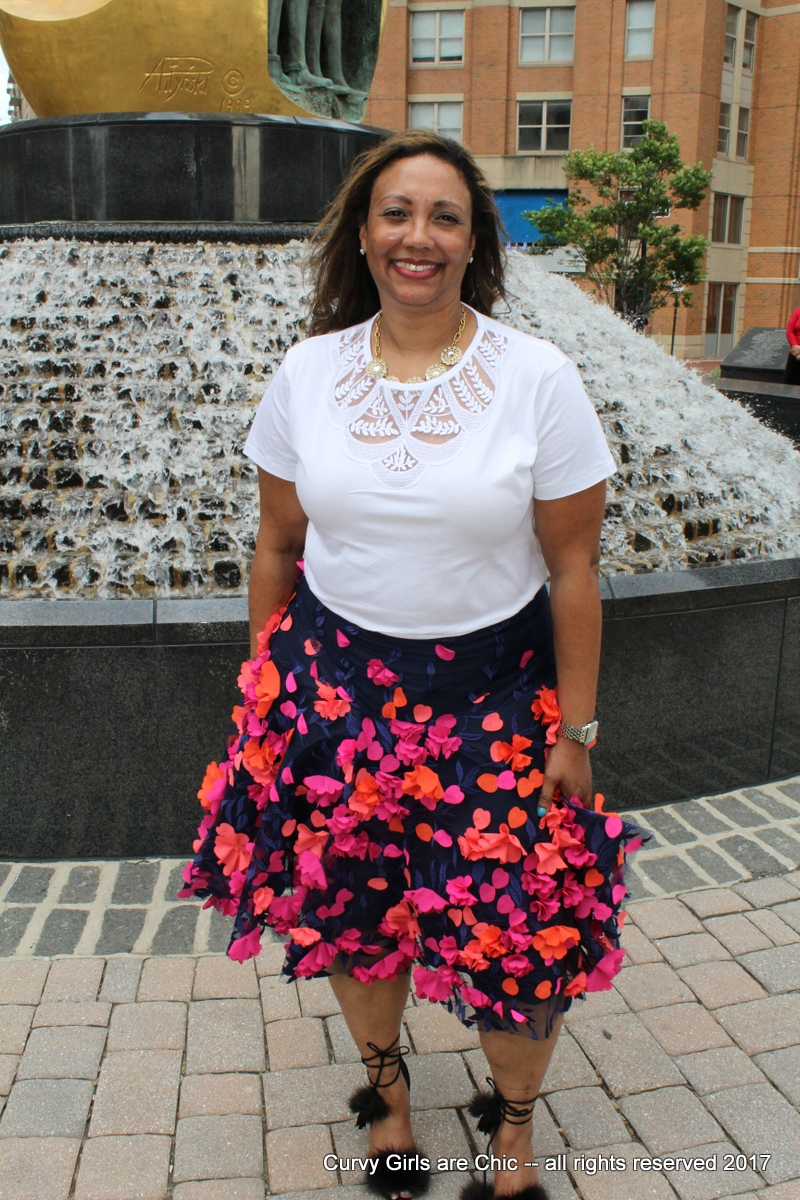 Do you like my shoes?
I will provide more details on these later this week, they are a combination of a store-bought shoe and a do-it-yourself added accessory!
Pattern McCalls 6842
Fabric: A Fabric Place in Baltimore
Top: Zara
Necklace: JCrew Factory
Lipstick: Tom Ford Cherry Lush Lipstick
Nail Polish: Essie Satin Sister
#ad This post does contain affiliate links, not sponsored links. All recommendations on this post are recommendations of Curvy Girls are Chic and are not sponsor or paid for by any sponsor.