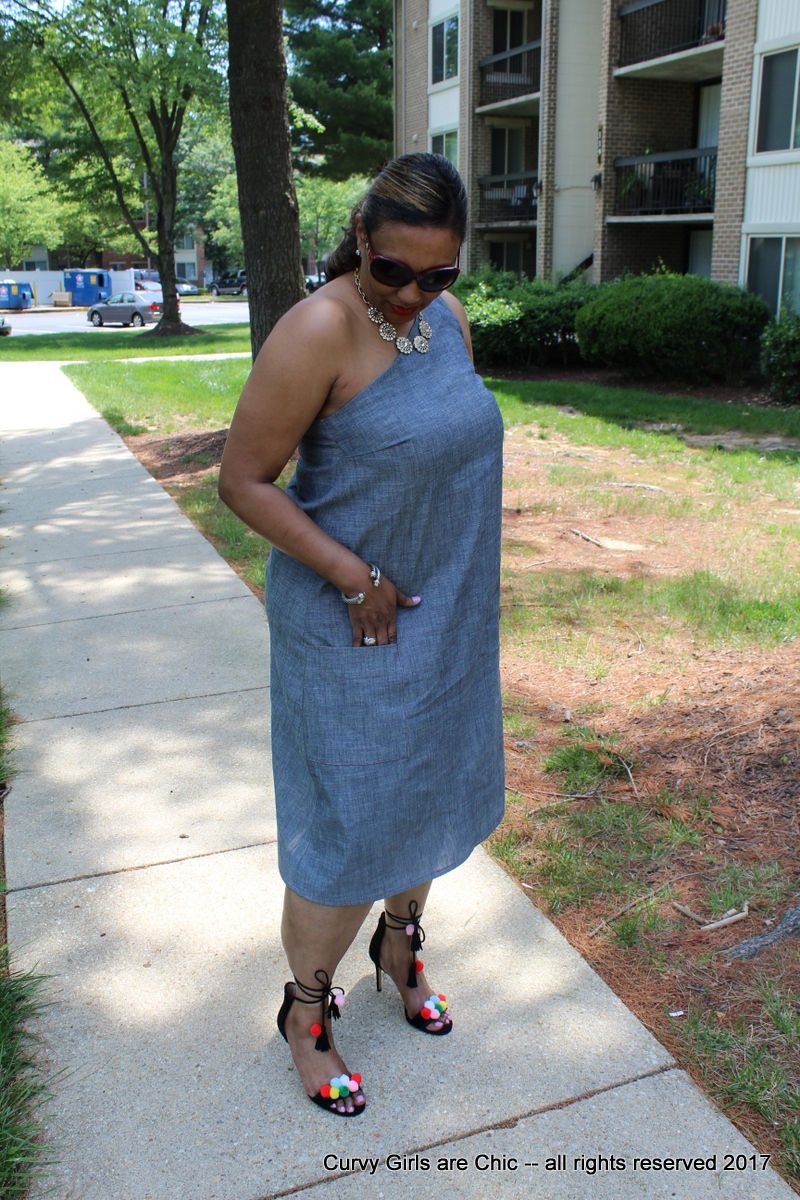 For the past few seasons, pom pom sandals have been the rave! Luckily, it does not appear this rave will go away anytime soon! We.simply.love.them! They are a great addition to any wardrobe whether they are flats, mid-heel, or high heels.
Aquazzura was one of the first designers to re-introduce these to the fashion world followed by Sam Edelmen with a lower price. I purchased the Sam Edelman flats in the neutral color last season, here they are shown in a sailor blue.  I purchased them last year for $100 bucks and they were worth it.
This Spring, I looked at a pompom in a slightly higher heel and did not find quite what I was looking for without spending fabric money! So I thought, why couldn't I do this myself? I mean I am the Do it Yourself Queen and all Queens must wear the crown proudly. I skimmed a few blogs and YouTube videos for the "DIY" versions and it is so super simple — just some glue and some pom poms! Follow the instructions below so you can have a pair as well!
Do it Yourself Instructions
Goop Adhesive
Pom Pom Any Size You Like any Color (I used primary colors)
Ann Taylor Pumps (Now Sold Out) similar here and here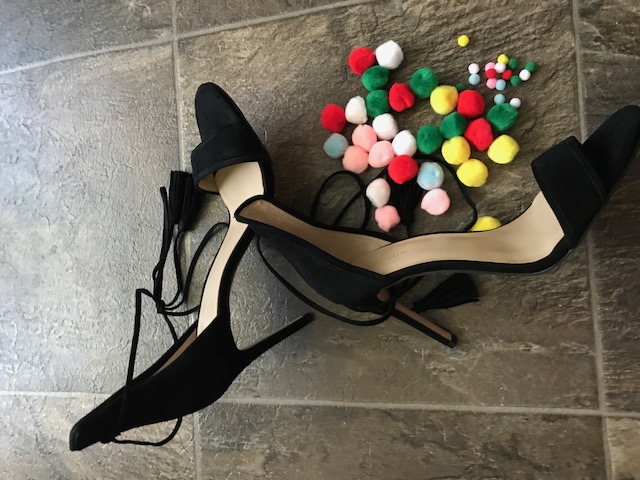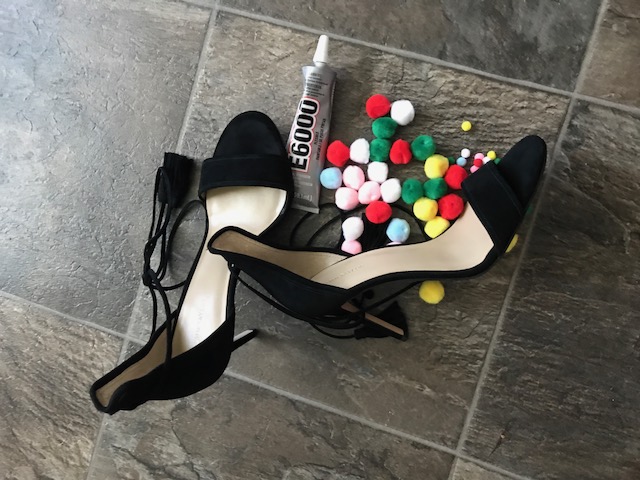 How to Create the Pom Pom Sandal
You don't have to prepare your shoe for anything special. The Goop glue adheres to just about any surface.  Make sure you have a damp cloth near by and some alcohol swabs as the glue may leave stray marks on the shoe or your hands. Dab some glue directly to the pompom or directly on the shoe and press down on the surface. You can do a random pattern or a color coordinated pattern.
It dries in no time. I did wait a few days before I wore the shoes or moved them as I did want it be completely dry. I also added different color pom poms to the tassel for extra flair!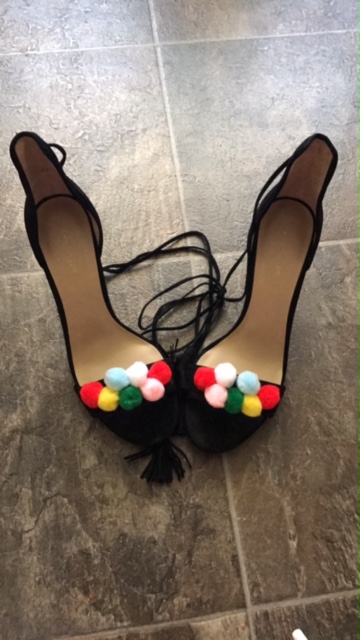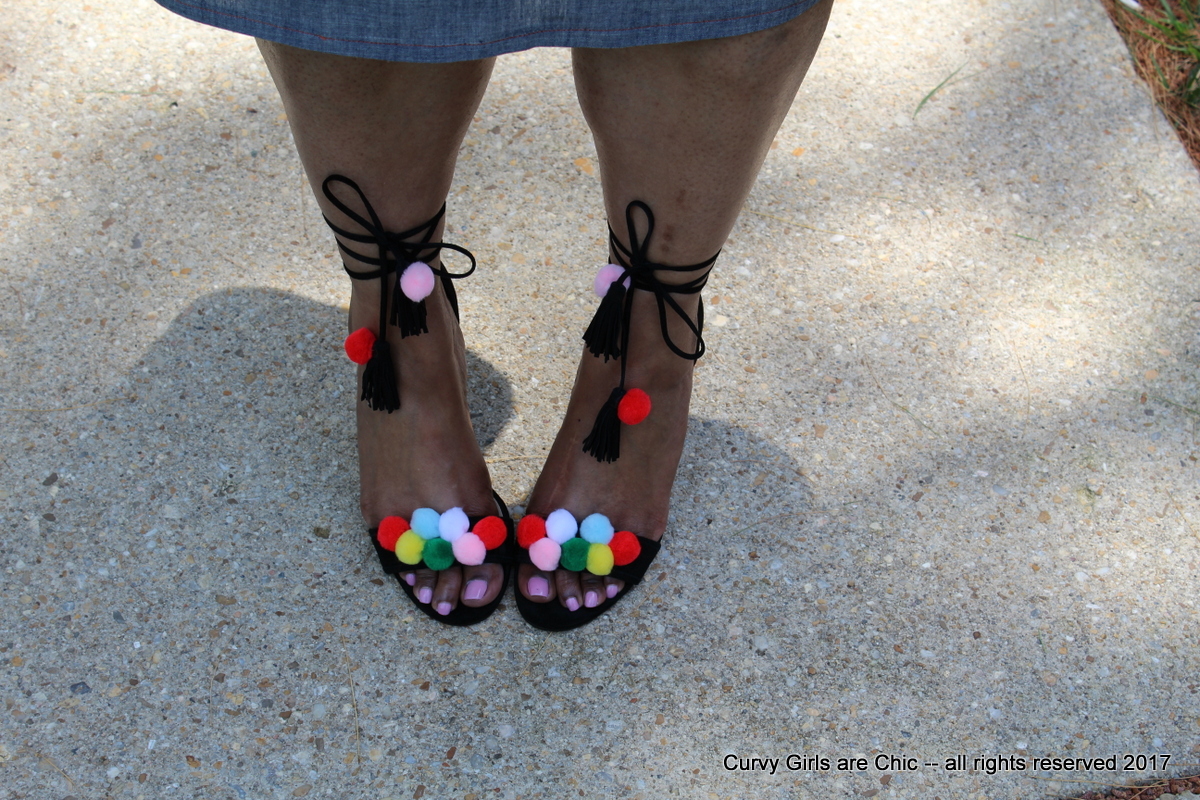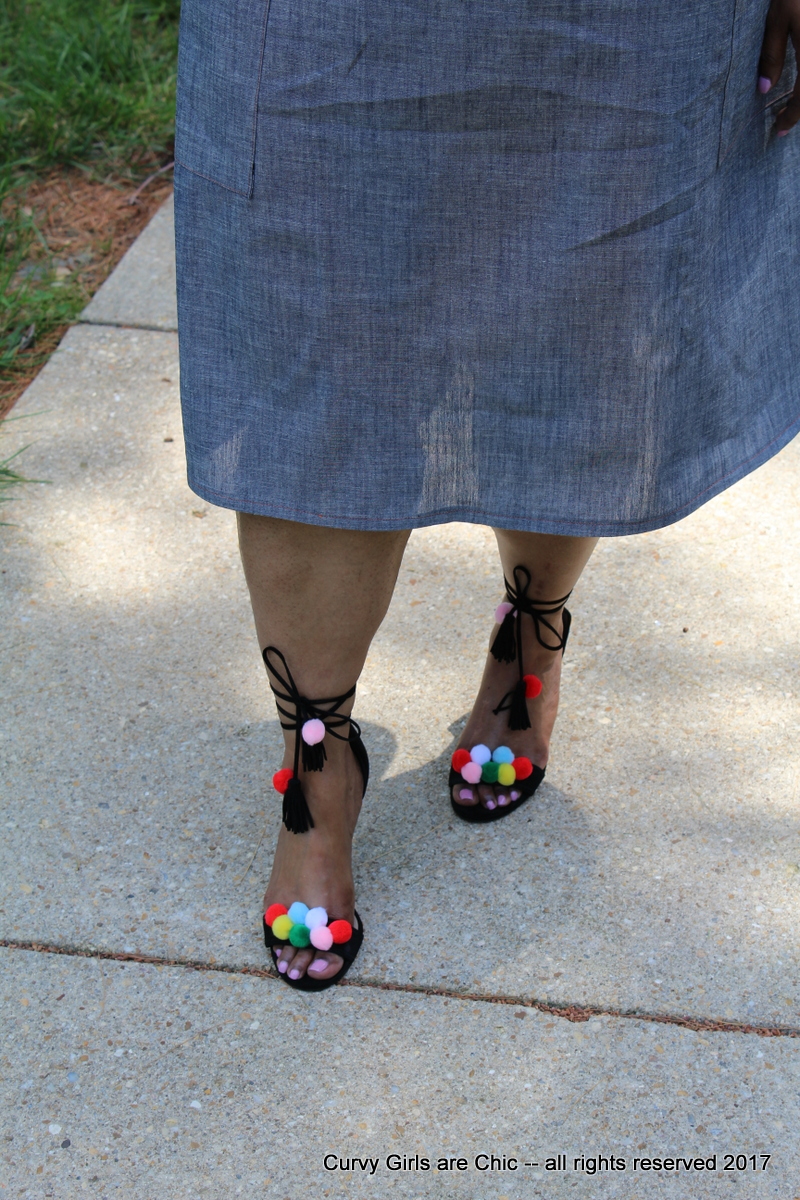 Eazy Peezy!
More Details!
Dress Pattern: Burda 7225 OOP
Fabric: light-weight denim in my stash
Let me know how you like my shoes xoxoxo!