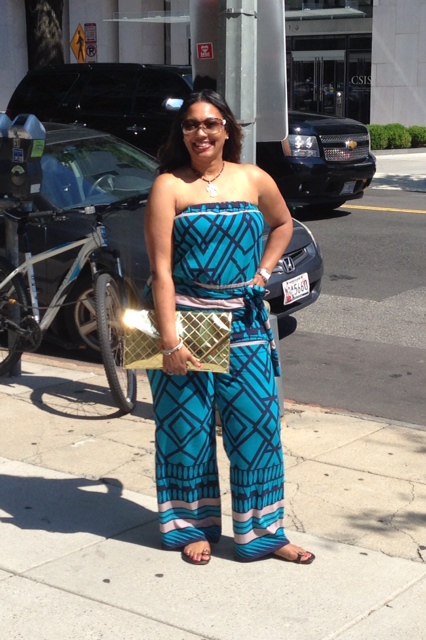 Hey again!
Here is a jumpsuit I make a few weeks ago but didn't have the perfect occasion to wear it! Well we went to an improv Brunch at the Beacon yesterday and I needed something quick! Boom! Add some fats and a tried and true BCBG clutch and its on an popping!
I got so many complements on this! I did not purchase quite enough knit because of the odd matching but it seemed to work out OK, and it was well liked by quite a few 🙂
Unfortunately this shows a bit more junk in the truck that it should lol
No alterations were done except the extreme matching and I added the tie to this view. Fabric is from the
G Street $2.97 Table..
Sunnies: Gucci
Clutch: BCBG
Flats: Michael Kors
Necklace: DIY