Hey Hey! Happy New Year!
Just made! Silk Leopard Dress Vogue 8921 – here is Vogue 8921 made with a Silk Jersey Fabric from Mood Fabrics and I knew it would be some sort of Maxi Dress.. I wore it on Thanksgiving and it was a huge hit with the family but my Grandmother was insistent on me shorting it and it was too long lol.  I digress Grandma "it should be long" LOL. I like it when it kisses the boot or show and you see just a peek, you do need to be careful though and have a hem that is longer than your heel height so it does not get caught and cause a disaster!
Maxi Dress Vogue 8921
This was quite an easy sew only 4 pieces that are easy to adjust.  The back called for a back zipper but it wasn't
necessary so I omitted it.
The above shot I really love and it shows a great deal of detail on the dress and the jacket I made.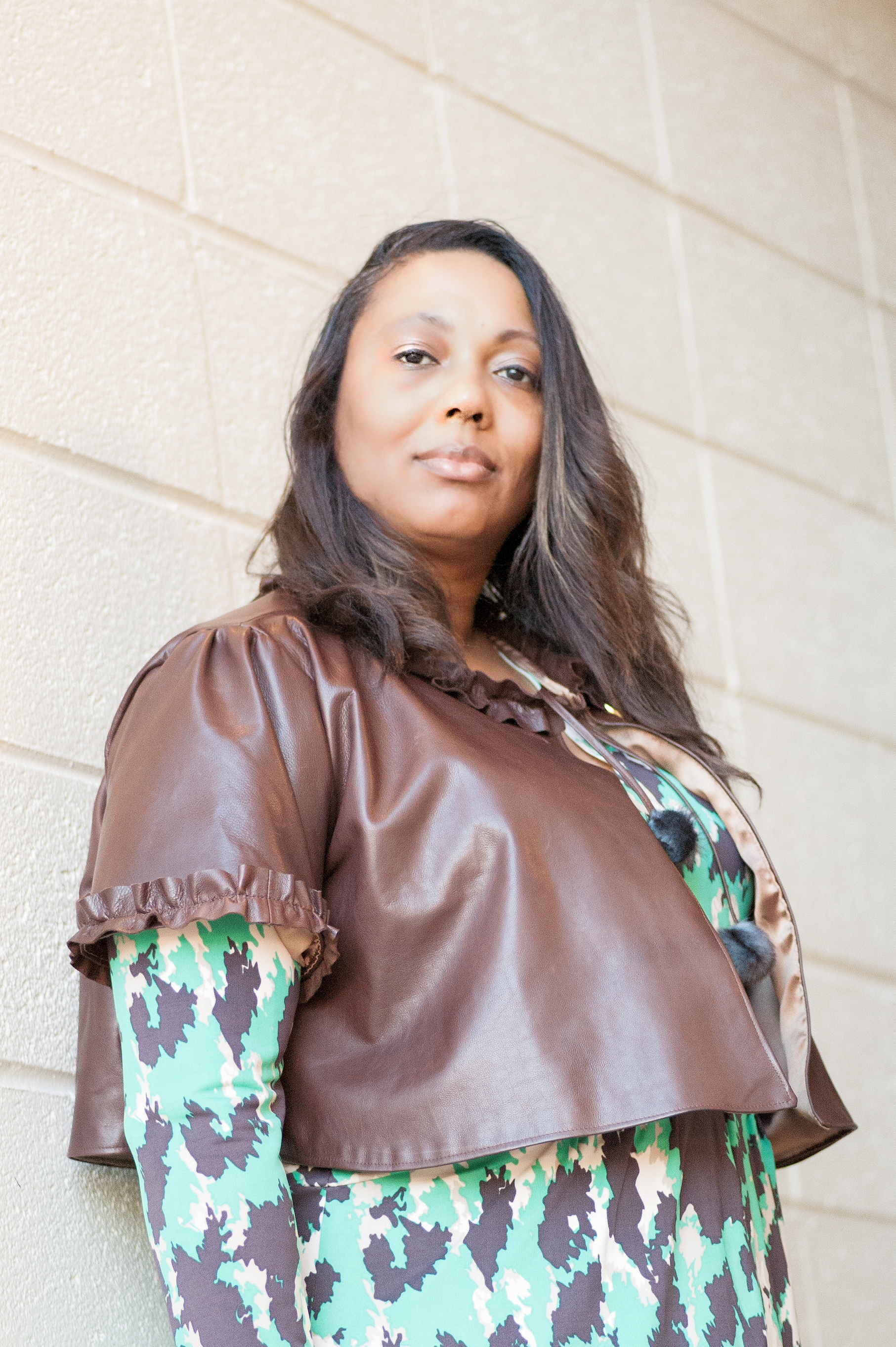 Leather Bolero
I never blogged about this leather bolero, but it was also made with McCall's 7257.  I cut my own strips of leather and gathered them as well as made the puffs from some fur I had here.  I created one bound button hole although the pattern did not call for one. I generally look for leather skins no matter where I shop. I can't stand pleather its hot, it does not breathe, and the sound of the swish swish just annoys me! These skins were great and I actually had more than I could use, I got these skins from New York.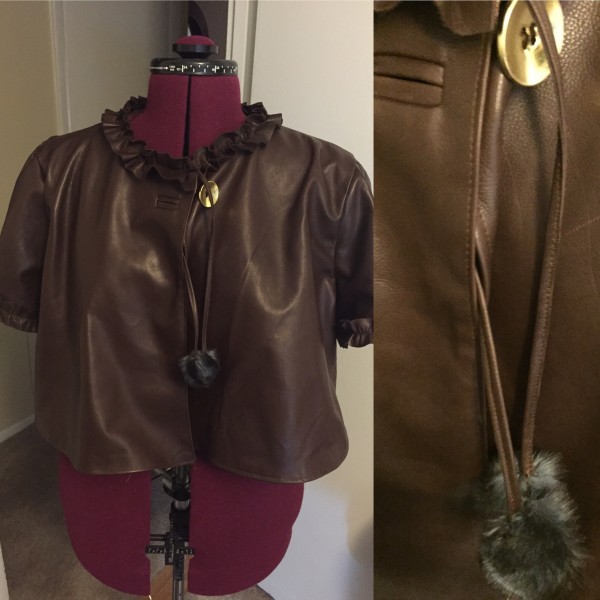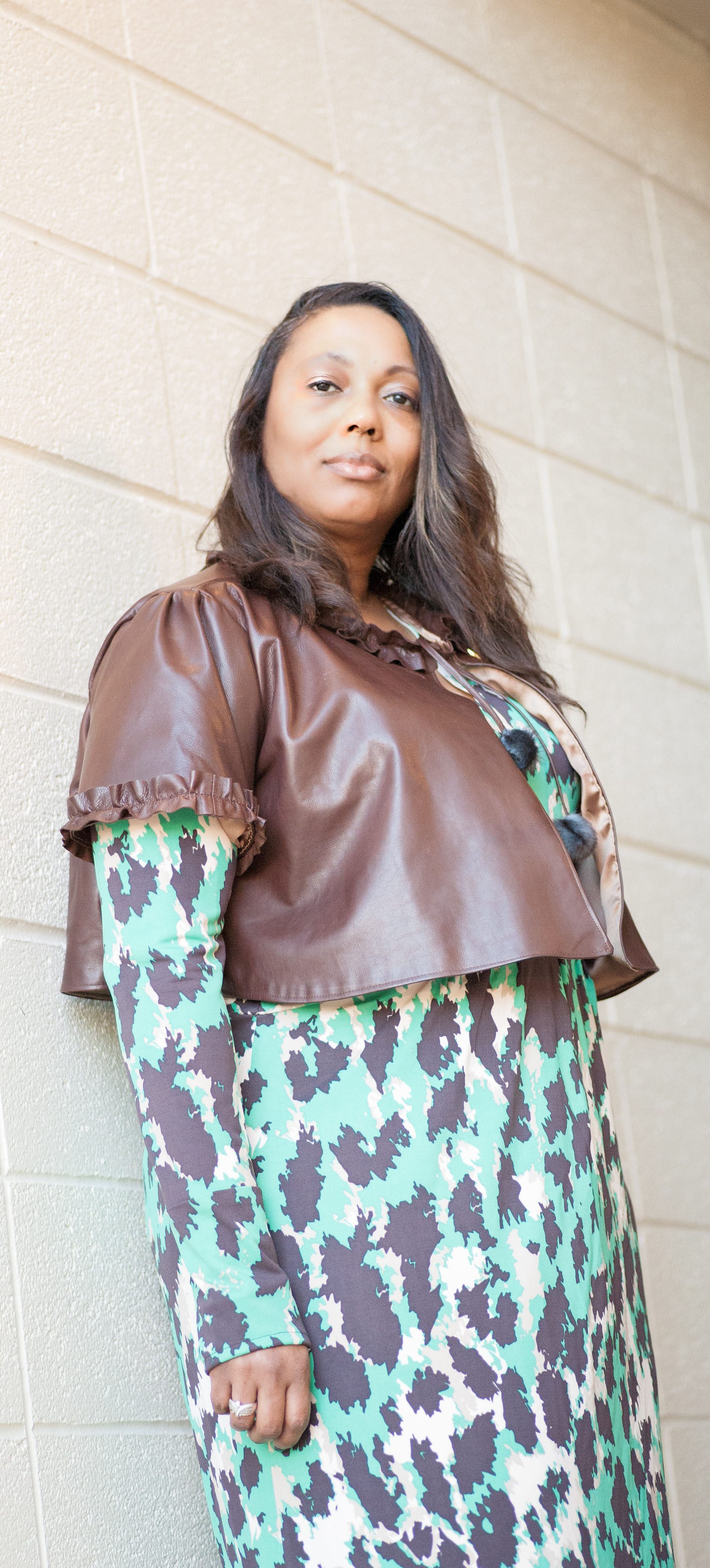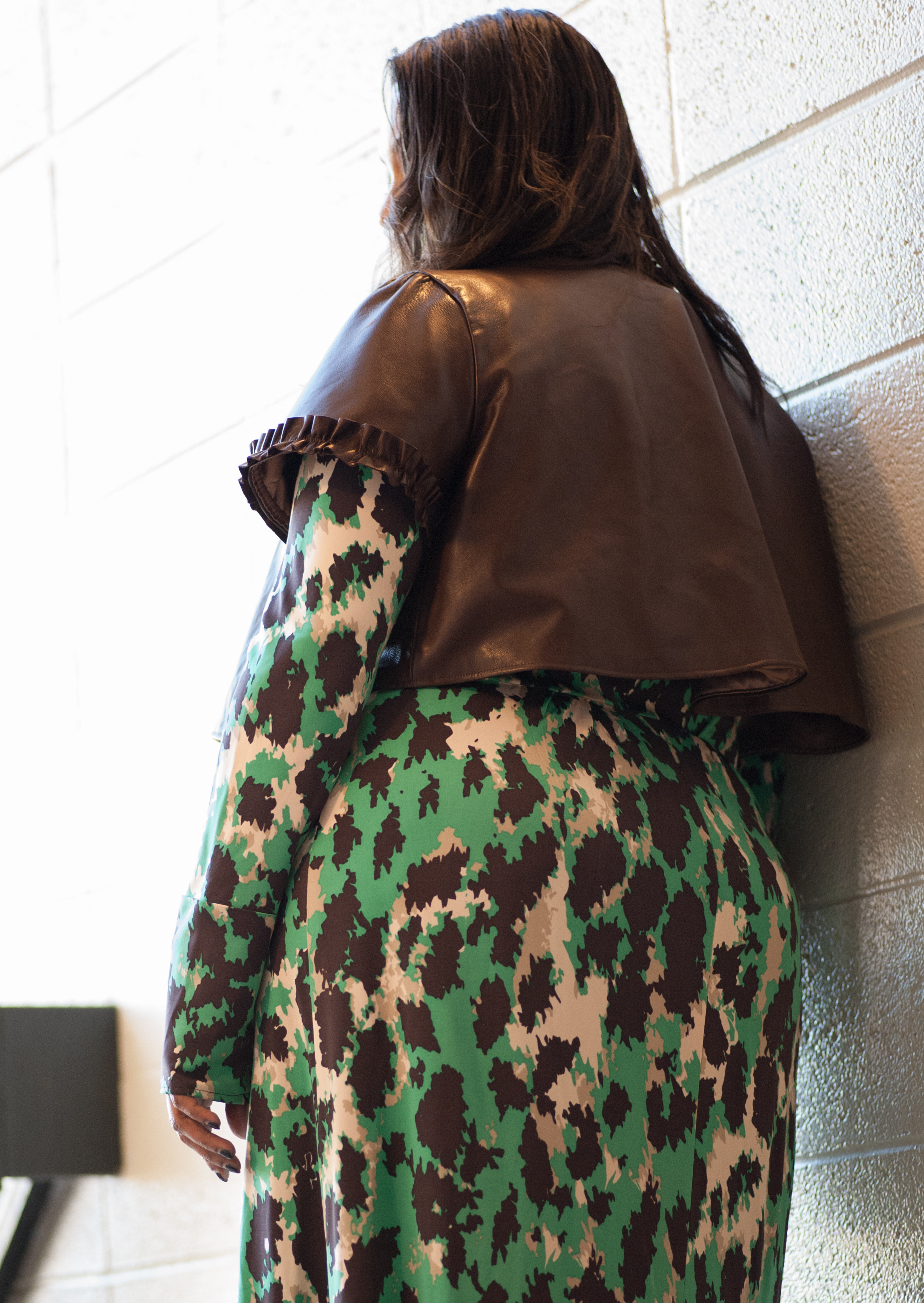 I think it's a good transition dress, it can be worn late winter, early spring, into summer as well as most of fall until early December "its an all purpose dress" – Jodi from Baby Boy! LOL
Thanks for reading! Let me know how you like it! Until we meet again! **Mauh*
Nail Enamel: CHANEL
Booties: (old) COACH