I saw this photo sometime ago of distressed jeans! I knew I could do my own! Its so hard trying to get good jeans to fit! I did not want anything fancy no embellishments just cute distressed jeans.
I used Simplicity 1430 for the jean pattern. I have used that pattern in the past and like the way they came out. I did add about 1 1/2 in the middle of the pattern to widen the hip and legs as they are slim fit. The fabric I used is a heavy weight Theory Grey Denim that had a bit of stretch but I knew I had to add more to the pattern because it was heavier.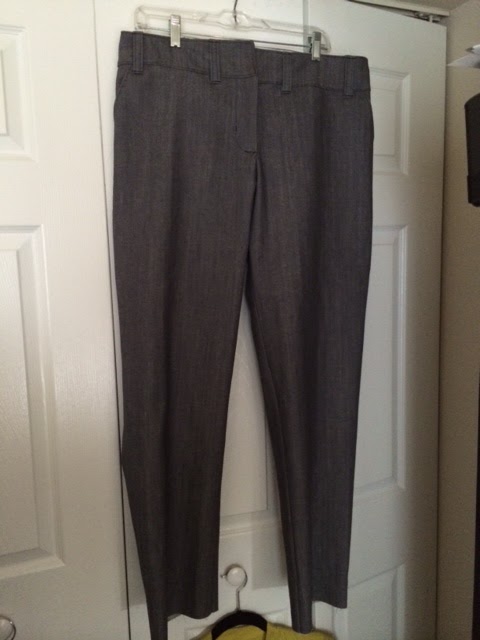 These are the jeans after completion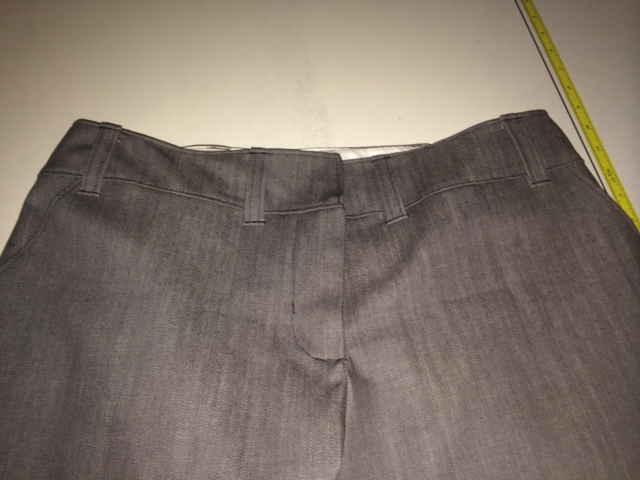 Front of the jeans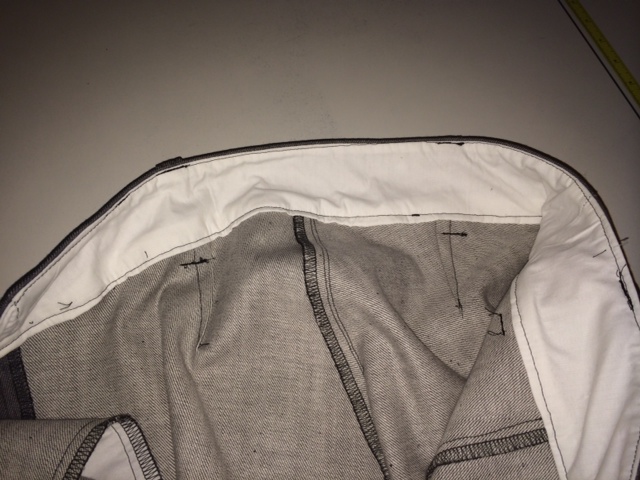 Inside construction, I used a Robert Kaufman for the waistband lining and the pocket lining. If I used the fabric self-facing it would be too heavy and stuff for these jeans. I wanted heavy but soft distressed. I also used black thread for the top stitching and construction to give it more character. I did not have true top-stitch tread at the time and I wish I had. I will use it next time because I do plan on making a pair in regular blue denim.
For the distressing: I had heavy weight sandpaper and I just sanded across the front of the jeans and the back down the legs. I then cut holes where I wanted more distressing. I sat in front of the TV for about three hours last Thursday and pulled all the threads 🙁 That's the most pain staking part of this process pulling the threads. But once you get a few pulled you can pull the rest until the end. I also did not finish the bottom of the jeans so I could wear them straight or cuffed. Clearly the cuffed is much cuter.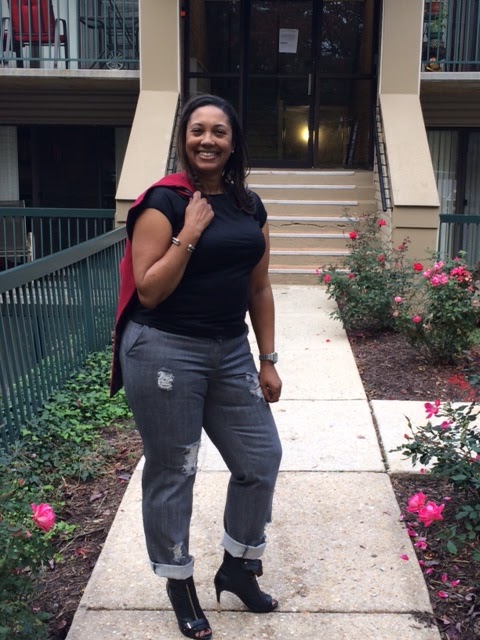 The photographer couldn't get over the fact I made these jeans until I showed him the photos lol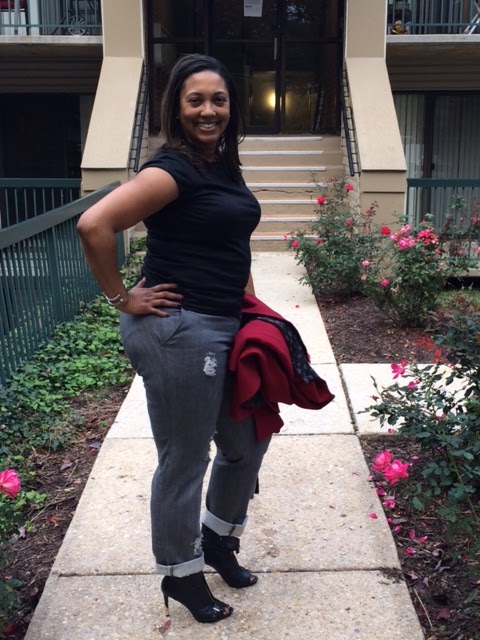 You see a red item in my hands and that's my cape from Simplicity 1775 which I will blog about next week and you will see more of the jeans.
I created the top too and that's McCall's 6755 it came out too cute with this piece of knit fabric I had in my stash!

Boots: Rachel Roy from Saks
Bracelets: David Yurman
Watch: Michele
Let me know how you like them! More info on the cape next week!
**mauh**