Hello Darlings!Facebook has most graciously reminded me that its been 7 days since my last post! So here is a little number I whipped up today!
This is the first time I am using my iPhone with a little remote to take the photos.. They are not perfect but at least now I can take my own pictures when needed..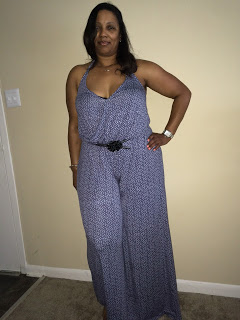 This fabric is from JoAnn's and it will probably be the last time I purchase from them. Its always some kind of issue with the fabric.. I can see some kind of lines that I did not see when I began cutting.. Why?? *sigh*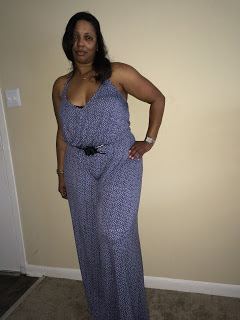 I cute the size 10 for this pattern because I heard it ran big.. and it does however for me I needed to cut a larger top in the front not the back.. Only because the way it wraps and drapes.. I tried to go without a bra and that was not working! So you see a hint of bra here unfortunately 🙁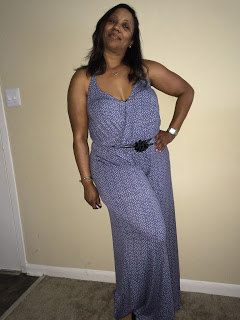 I didnt bother to make a self-belt with this but I found this cute BCBG belt silver and black that matches my silver and black Prada's…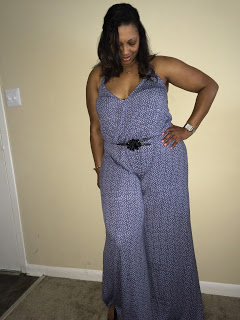 The drape is gorgeous.. it almost looks like a maxi dress with the benefit of pants…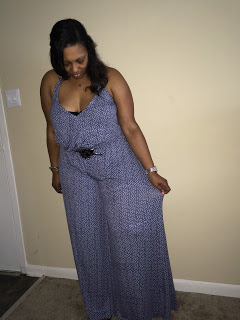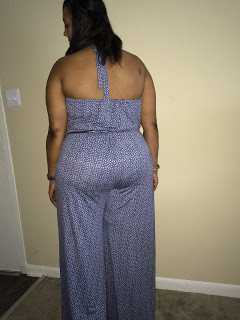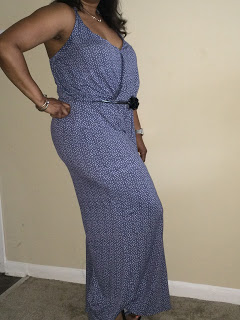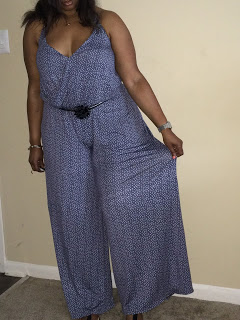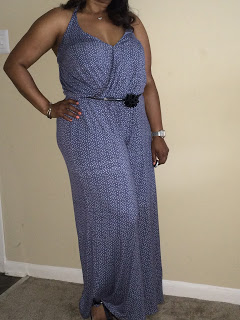 Pattern
Description: Wide-legged jumpsuit has very loose-fitting, blouson bodice,
and narrow hem. A: Mock-wrap, self-lined bodice, and tie ends
SUGGESTED FABRICS: Two-Way Stretch Knits:
Rayon/Spandex, Cotton/Spandex.
NOTIONS: A: 3/8″ Elastic: 2
yds. For A;
Purchased Belt or Self-Belt
Pattern Sizing: A5
(6-8-10-12-14) – Cut a size 10
Did it look like the
photo/drawing on the pattern envelope once you completed sewing with it? Yes
exactly.
Were the instructions
easy to follow? Yes very easy no problems at all.
What did you
particularly like or dislike about the pattern? Nothing simple go to
pattern cuts and sews quickly.
Fabric Used: Two-way
Stretch from JoAnn's Fabrics
Pattern alterations
or any design changes you made: No alterations but next time I will cut a
larger front vs cutting all the same size.
Would you sew it
again? Maybe
Would you recommend
it to others? Yes, cute and easy jumpsuit pattern!
Conclusion: I did
not find this pattern difficult at all; I wish there were an alternative to
keep the top close and to wear the proper bra.
Huggs and kisses until the next blog post 🙂