Hello Curvy Girl Fan..
I will not talk no more about my frustrations with my photos.. it's just not happening unless I get married in the next few weeks OR I hire a photographer! The later is probably the cheapest route LOL No seriously I am picky to say the least but I also what to take photos with out a lot of drama or cheer leading — just snap my photo let me see!
Anywhoo so that answers why these posts are delayed.. Someone promised me they would be by to take my photos next week — lets hope because this sew along has gone one too long.
This will be the final installment before the big reveal.. I have not worn the jacket yet and I am anxious to wear it..
Today we will look at the top stitching, the collar, and finishing.
Coat Top Stitching
This coat has top stitching all along the seams, the pocket, back center, and side seams. This is a view of the back joined together with the top stitching. I have to say I am impressed with myself LOL This fabric was sooooo easy to work with and so forgiving.  Basically I inserted my top stitch needle, marked the 1/4″ seams with my FriXion Erasable Pen  and ruler, and sewed slowly.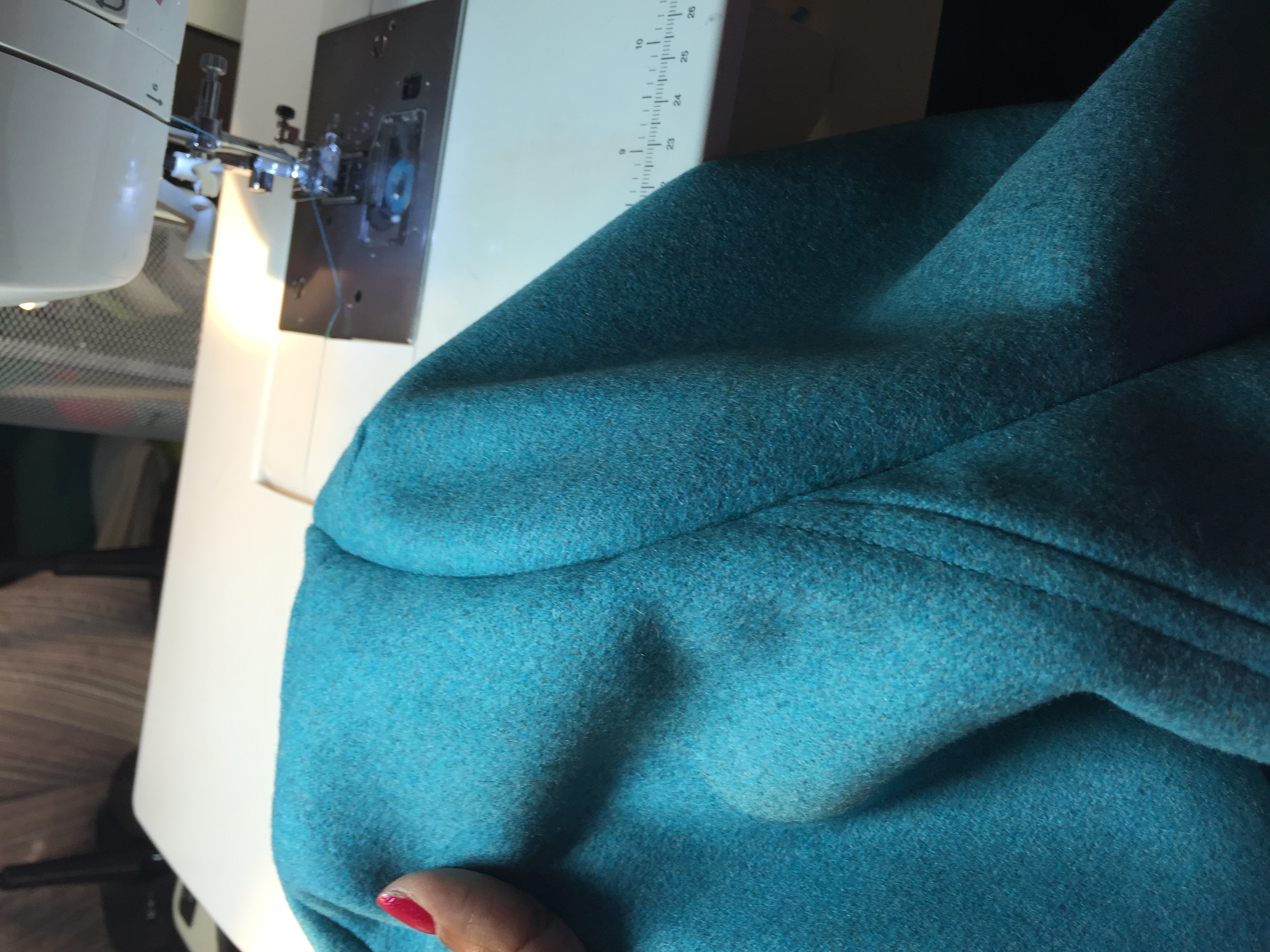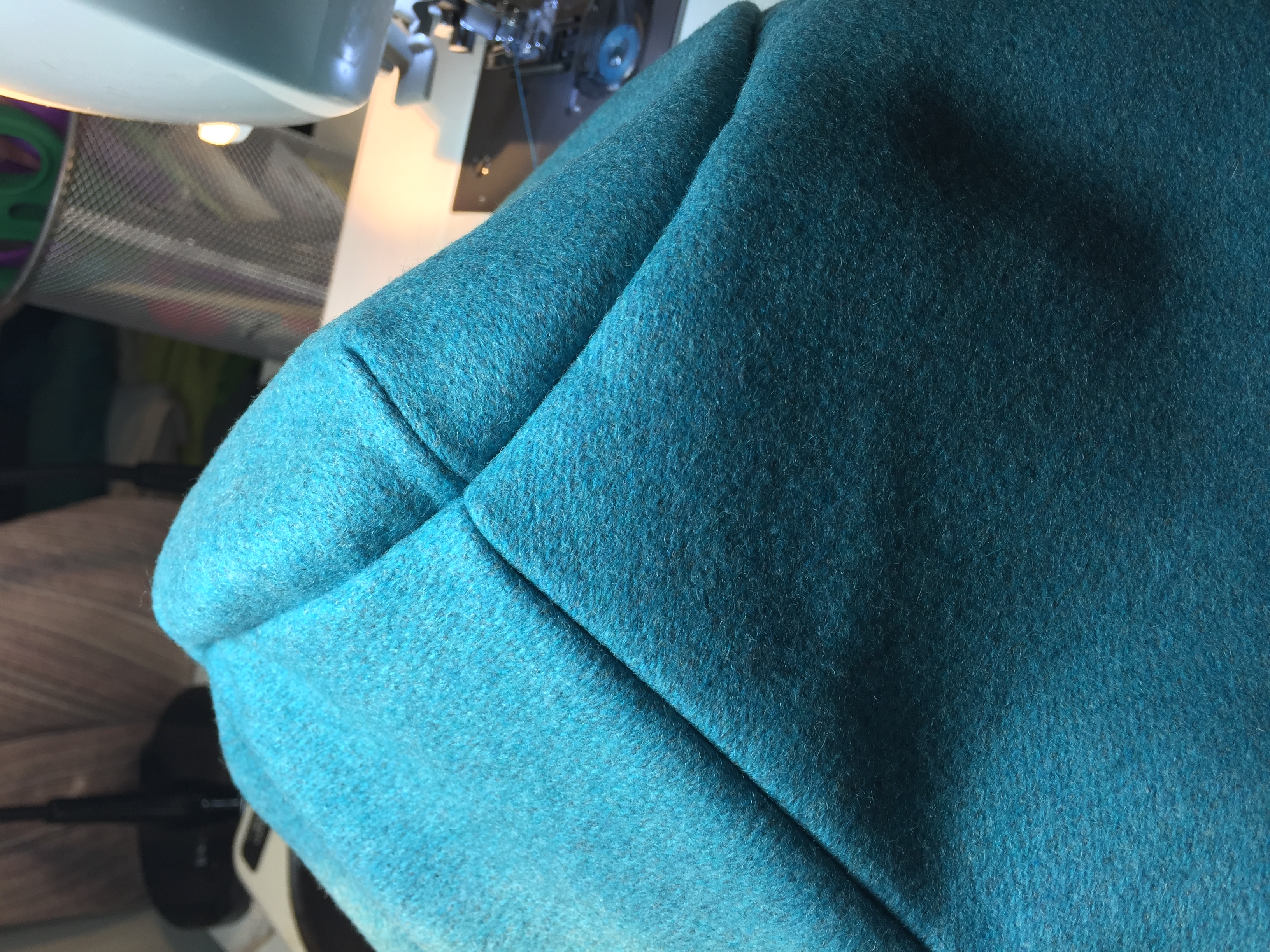 More Top stitching, Front Flap closes to the right.. the white thread you see is my basting thread that's keeping the hair canvas in place.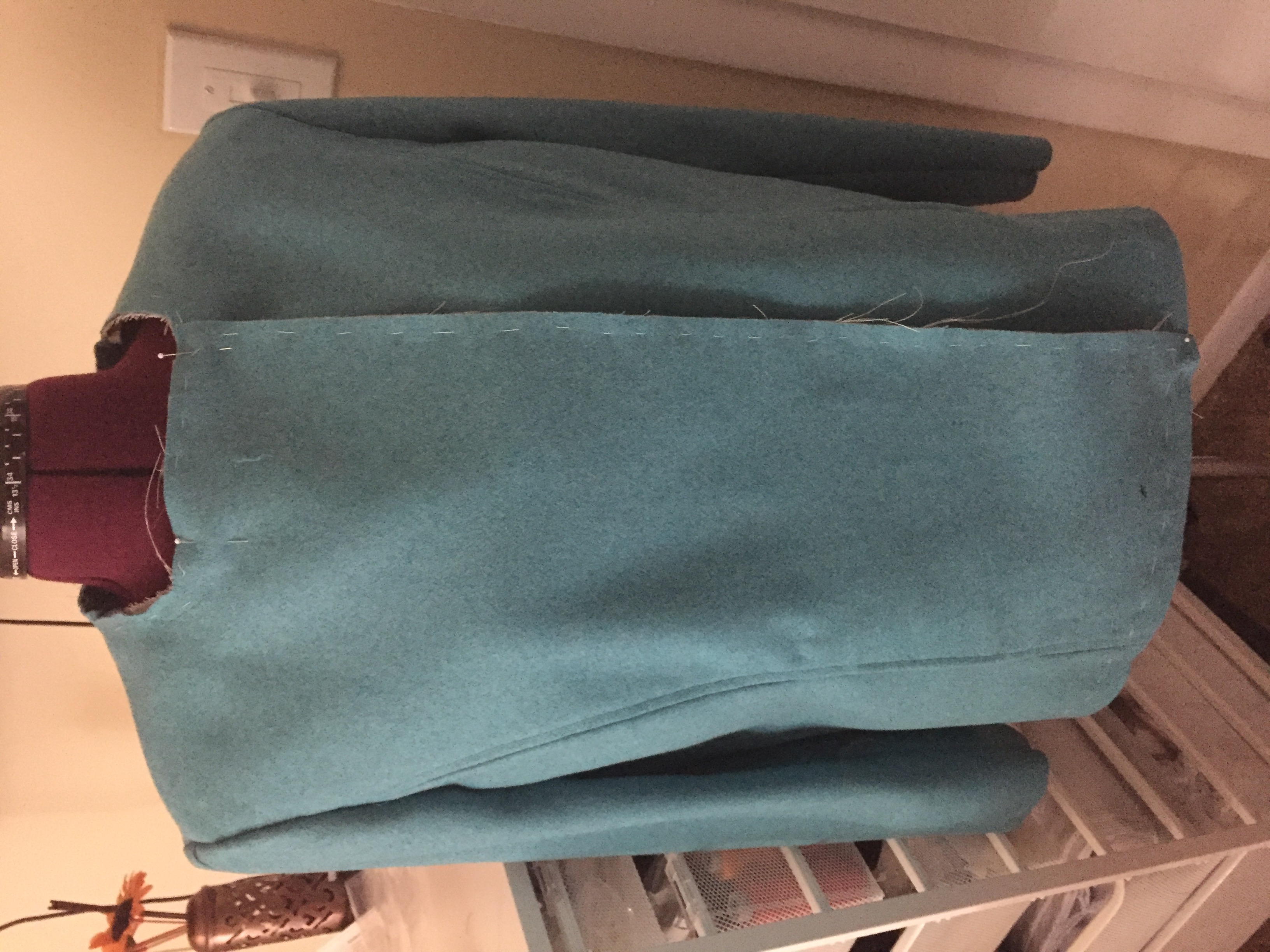 Top stitching and back belt prior to buttonholes and buttons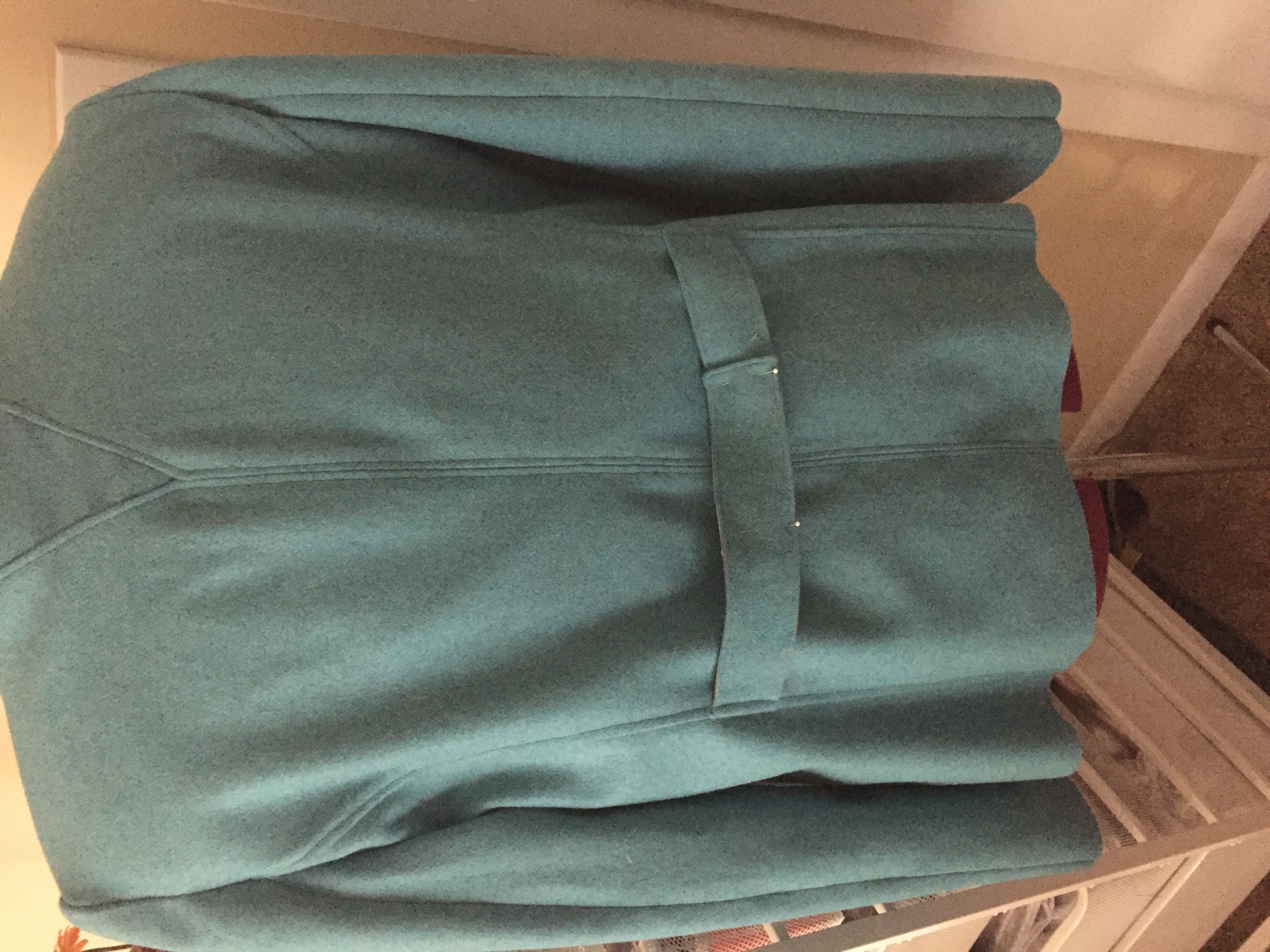 Side View of Sleeve and Top stitching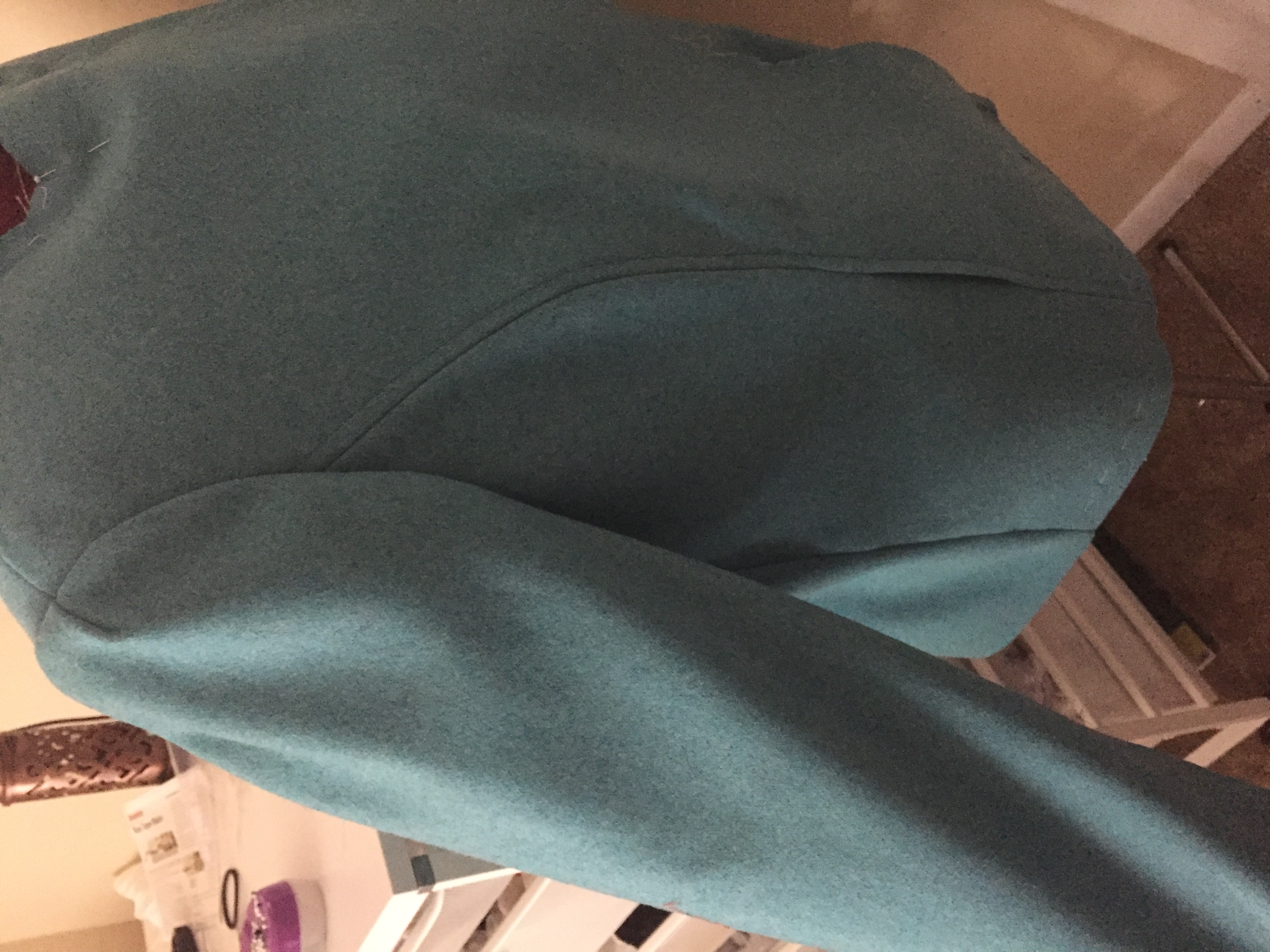 Coat Collar Attachment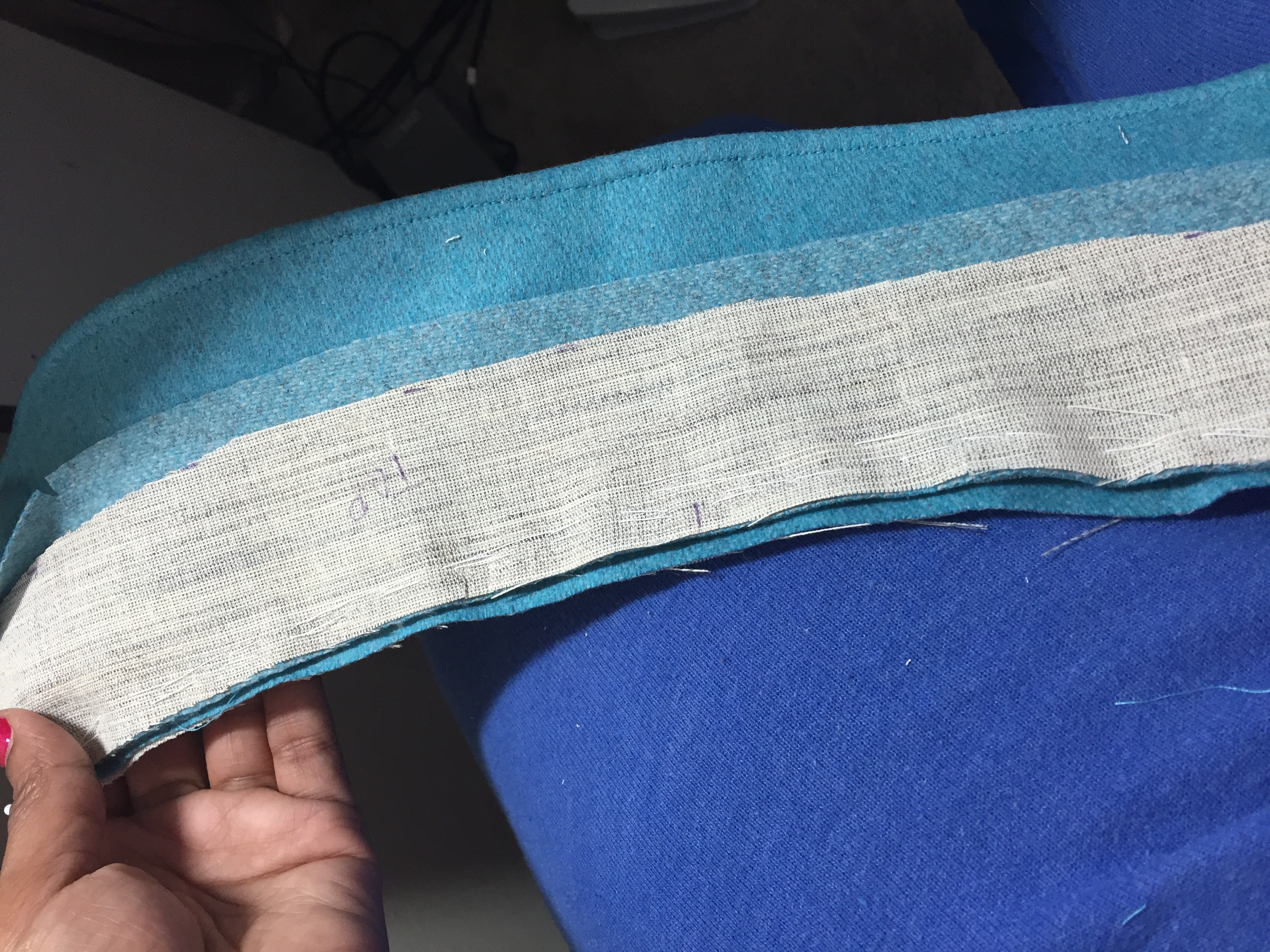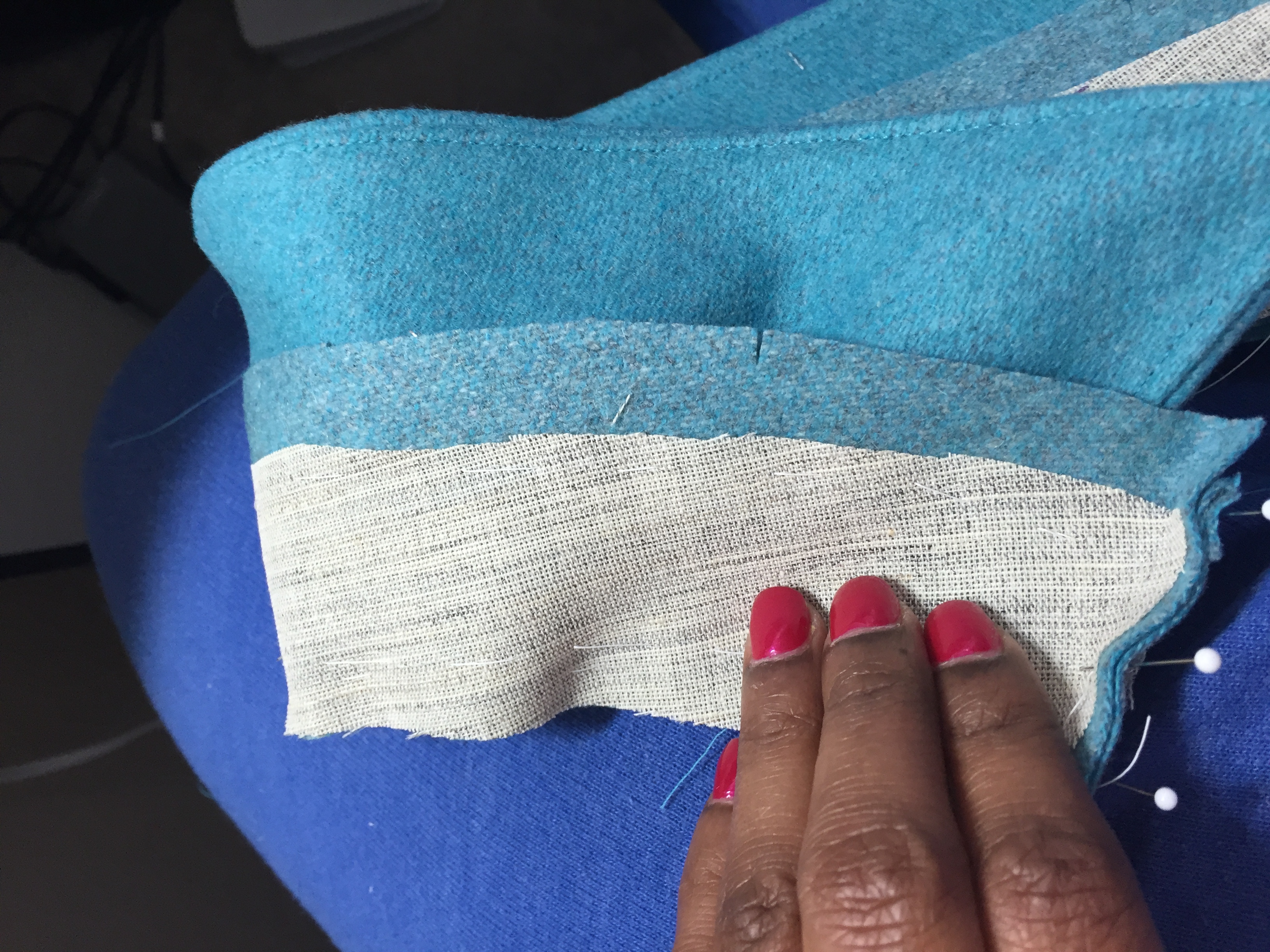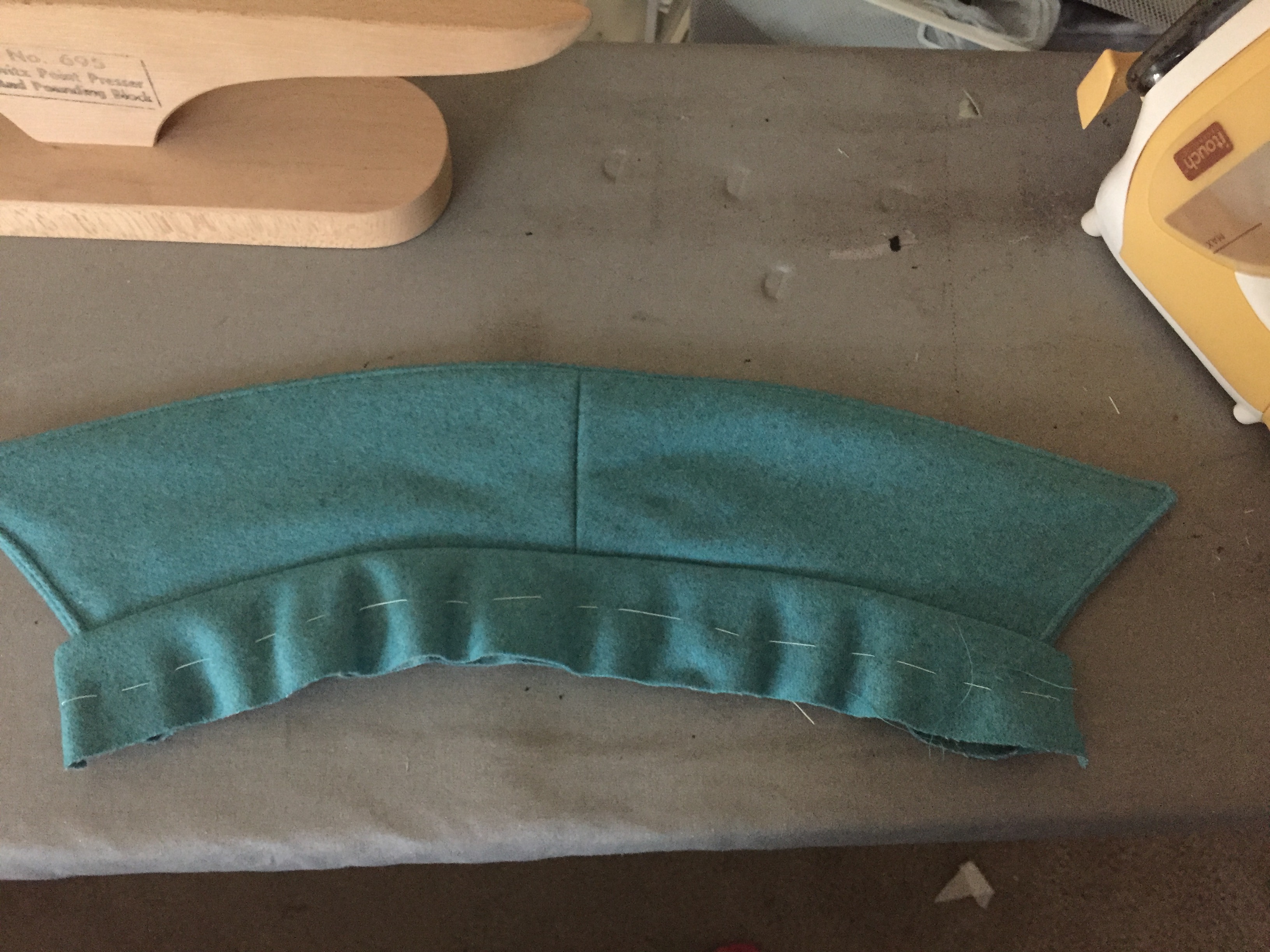 Collar after Pressing and Top Stitching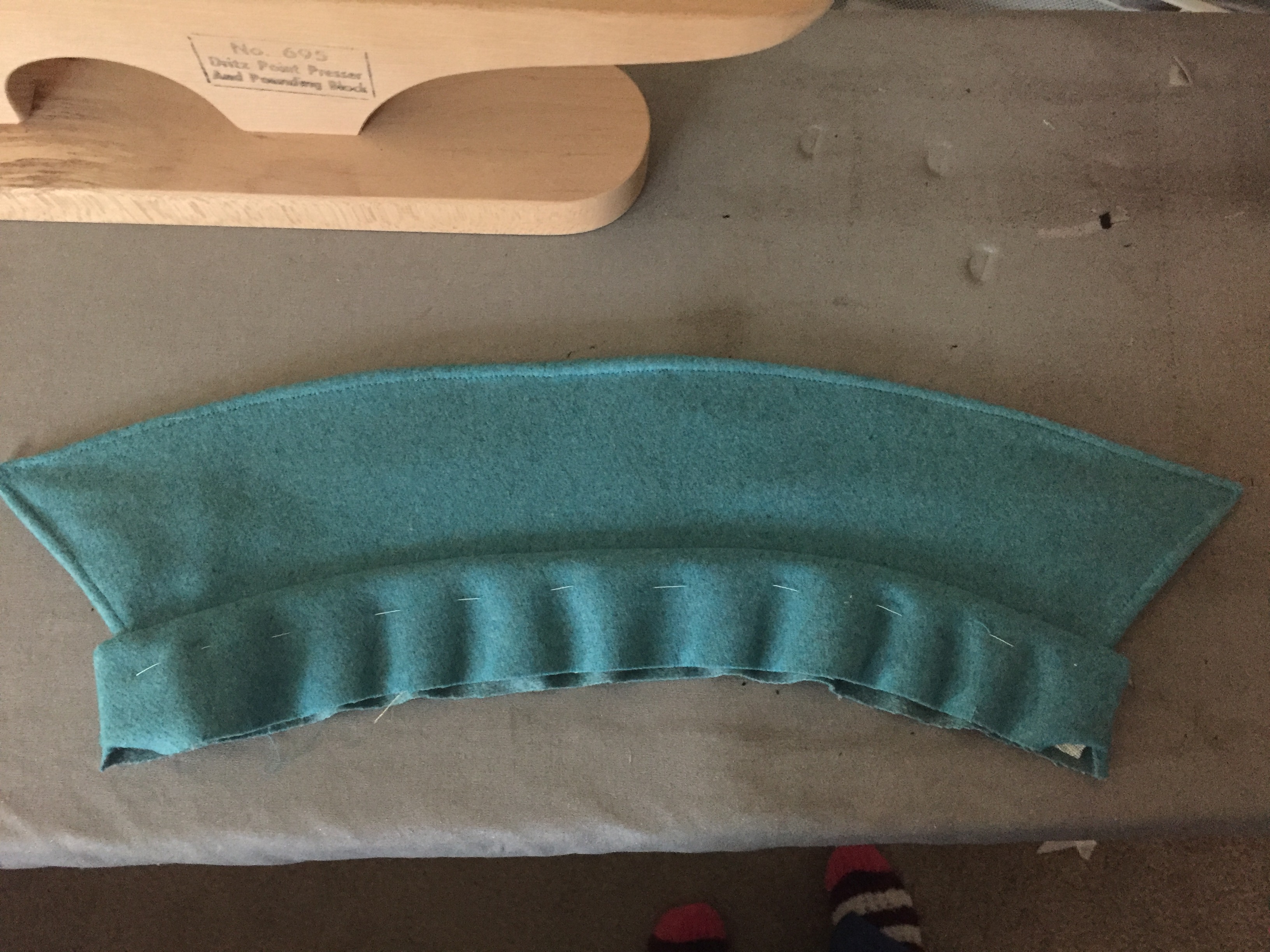 Thanks for following!
Next post will be the complete coat and outfit 🙂
Mauh XXXX