Maxi Dress Love! McCalls 6700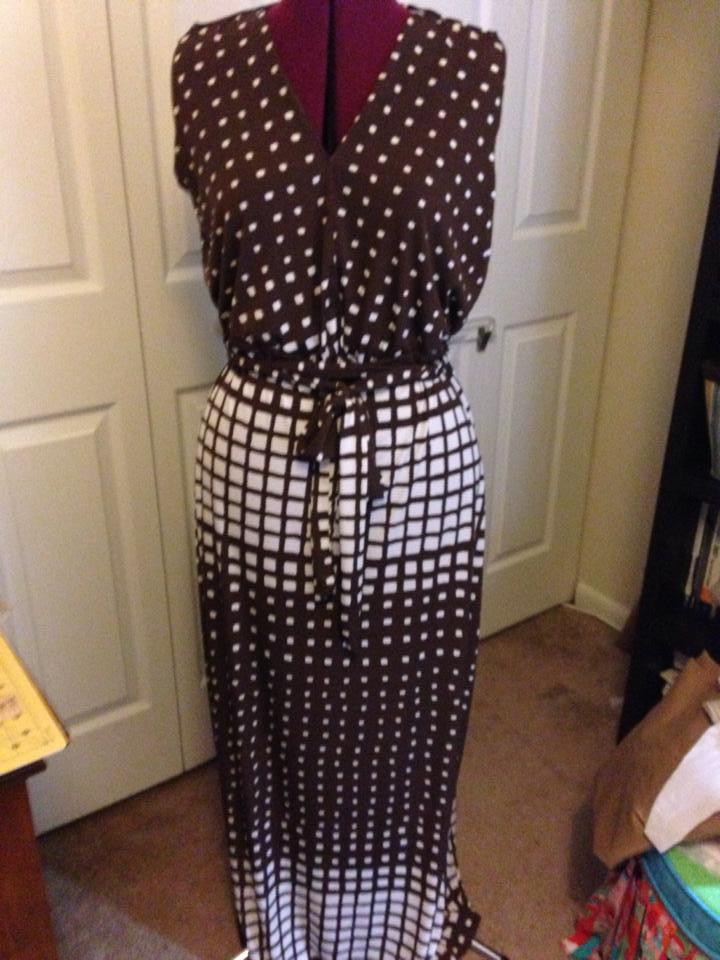 MAXI DRESS LOVE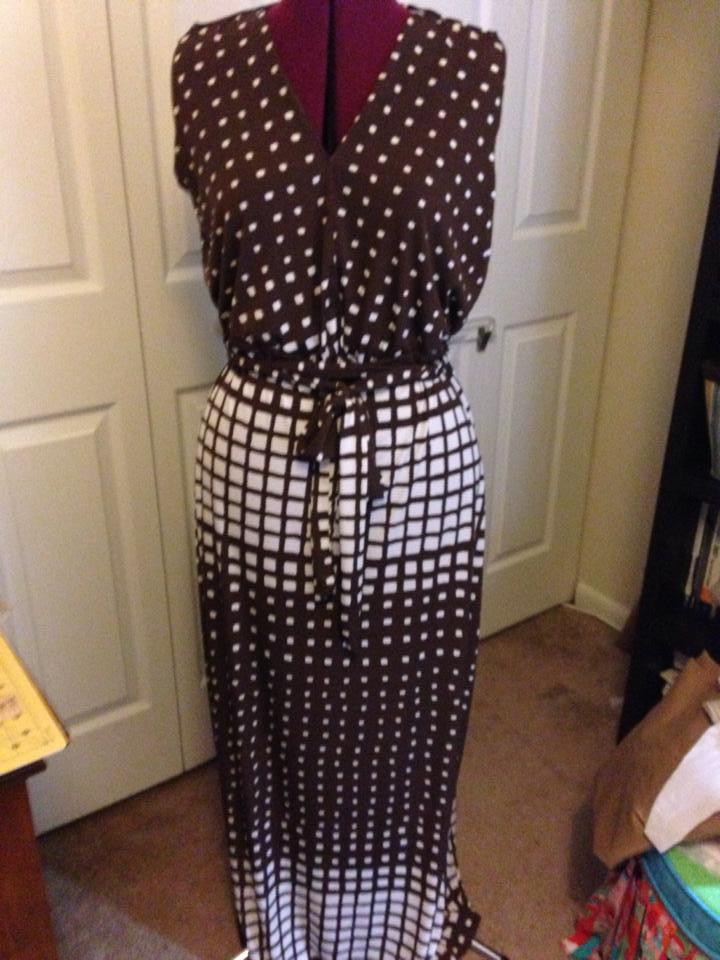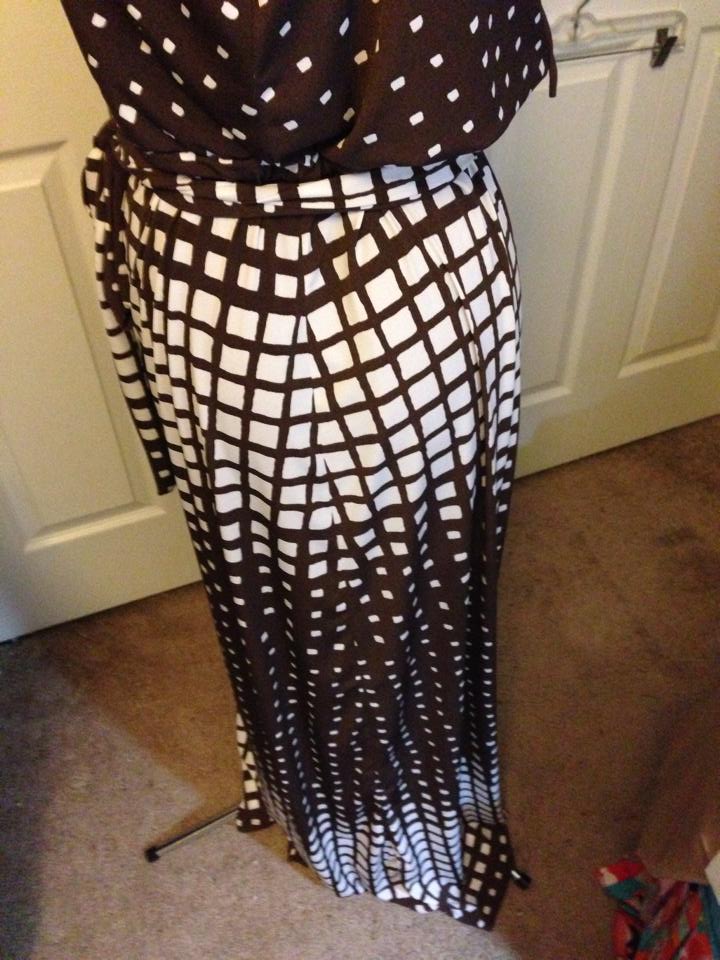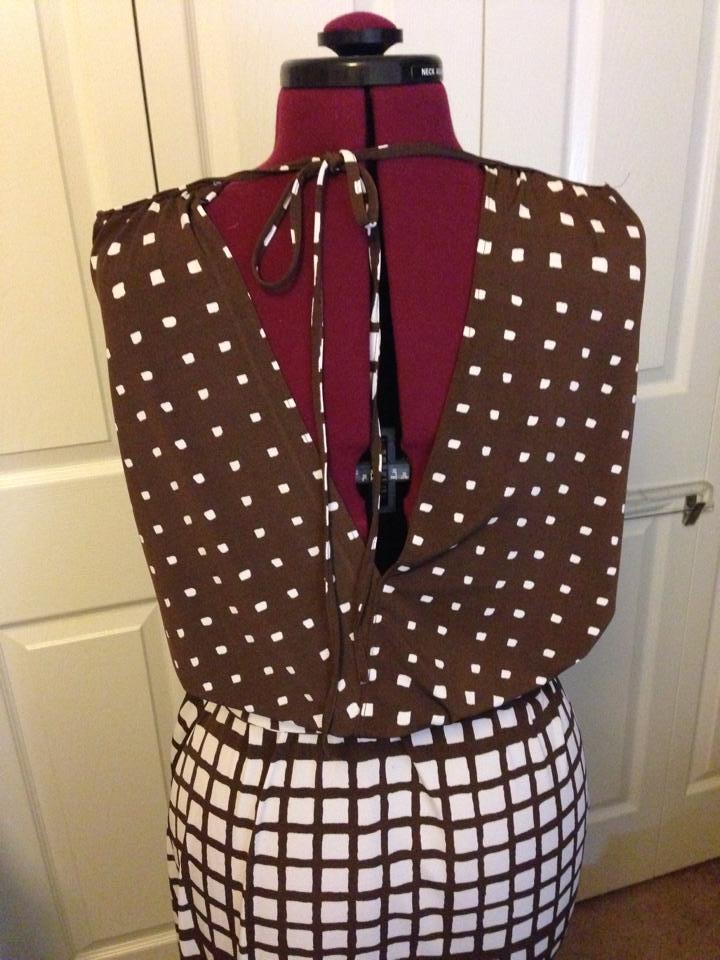 Did ya miss me??
Well I did create an outfit for Easter — dress beautiful brocade spring coat.. but I did not get the lining and buttons in time.. So I never finished the coat.. I hate UFPs (unfinished projects) — urgh but I will for sure get to it and maybe wear it for Mother's day.. Any so I spent all of yesterday — yes on Easter finishing a self-drafted maxi skirt and this dress.. which I have to say I created in about two hours! It was a very easy sew.. love love it and the fabric feels great.. I can see many seasons wearing this garment.. What you think yeah or nay??
Pattern Description:
McCalls 6700 Pullover dress has fitted, mock
wrap bodice, shoulder ties, elasticized shoulders and raised (seamed) waist,
fitted, narrow hem, thread carriers and self belt.
Pattern Sizing:
8 – 16 — I cut a 10 for the top and 12 for the bottom which were more than
generous and fits well.
Did it look like the photo/drawing on the
pattern envelope once you were done sewing with it? Yes just like the
photo!
Were the instructions easy to follow? Yes for the most
part, the small tie was a wee bit confusing as to where to place it. I am not
sure I would put it on the top again? However, that does give some character to
the shoulder area..
What did you particularly like or dislike about
the pattern? Nothing it is a great maxi dress to sew! You can dress this up
or down.
Fabric Used: I am not quite sure as I obtained this from
the famous $2.97 table at G Street Fabrics. I know for sure it is a knit — I believe
it may have some lycra or spandex. It sews very well, stays put when you pin
it.
Pattern alterations or any design changes you made: Nope none
I love the length and all
Would you sew it again? Would you recommend
it to others? Yes I would and it is a good dress for
beginners.
Conclusion: Great dress and I would sew this again!
I will try to get some photos posted of me wearing it 😉
Yeah or nay??