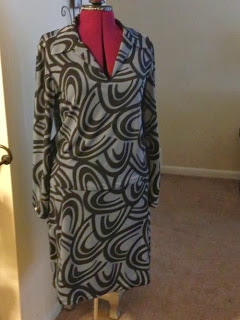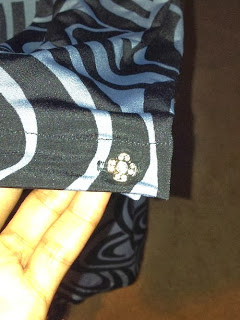 This fabric was a dream to sew! It cuts with ease, drapes nice, does not slip when you stitch it or slip when the serger touches it. Its nice and soft and feels good on the body — has good body for sewing.
Project Review Detailed
Pattern Description: Very Easy Vogue Top (quarter and long sleeves), pants and skirt
Pattern Used: Vogue 8935
Pattern Sizing: I cut the 8 top and the 14 skirt adding about an inch in the hip line.
Did it look like the photo/drawing on the pattern envelope once you were done? Yes, I would say so
Were the instructions easy to follow? Yes, the instructions were clear.
What did you particularly like or dislike about the pattern? Nothing it constructed well
Fabric Used: Jersey knit with lycra from Chic Fashions fabric house
Pattern alterations or any design changes you made: Yes I used the shorter top with long sleeves
Would you sew it again? Maybe I am not sure why I would need two of these sets..