Silk and Leather…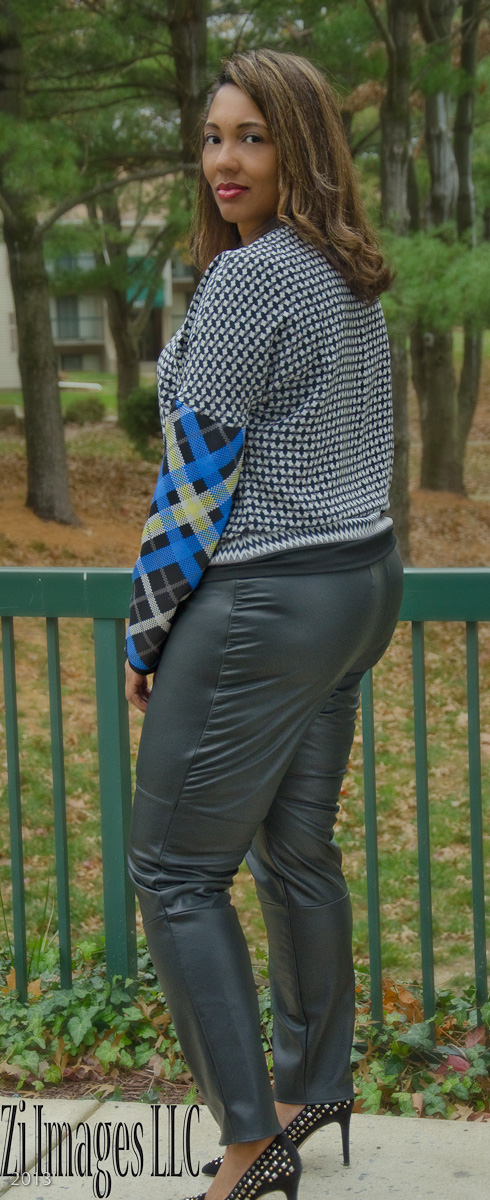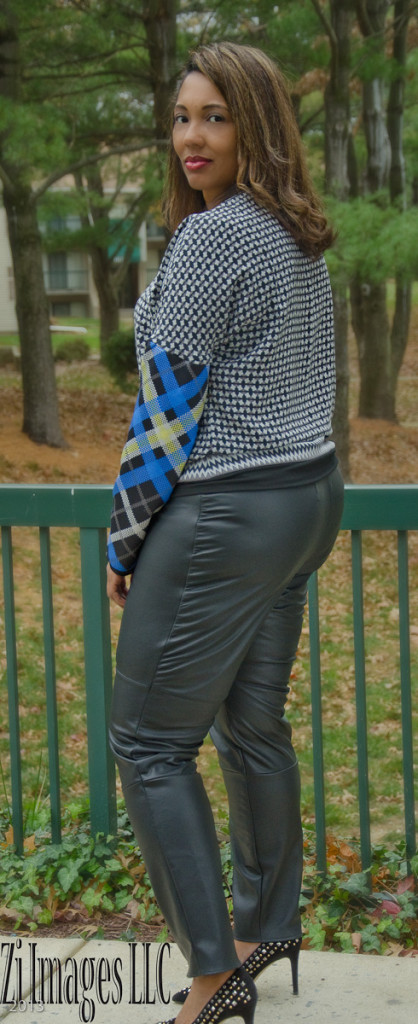 This is the last in the series of photos that were taken in November, unfortunately I don't have access to rest of them to share .. More will be taken soon hopefully this week as the weather breaks and I have someone available to take them for me..

This outfit is created from 100% silk and 100% Leather. The silk was obtained from Mood Fabrics and can be found here. The leather was one big hide I think about 23 sq. ft. and that was obtained from Tandy Leathers in Essex Maryland.
The pattern used for the sweatshirt was Vogue 8877 with alternations noted below and the pants were made from McCalls 6404 altering a few of the pieces.
For the shirt I made it a true sweatshirt by adding ribbing to the neck, sleeves, and bottom of the shirt to give it the bunching look. The bodice of the shirt was also cut on the salvage as it gave the shirt more character, the sleeves were cut from a different silk.
The pants I cut the legging pieces straight instead of diagonal like view C. Since this leather does not stretch as recommended on the pattern I should have cut it a hair bigger. Some leather is just like woven fabric they do not stretch. If you get it wet you might find it will stretch but it does not bounce back into shape like a true knit fabric.
Would I create the pants again, yes as the style of the legging have lots of character and design alternatives? Another lux sweatshirt maybe not..
Shoes: JCrew
Hair and Highlights: Kier Ross-Johnson for Bangz Hair Salon Montclair NJ